THE Integrated Homicide Investigation Team (IHIT) on Thursday identified last week's Surrey homicide victim and is seeking information from the public.
On March 13 at 7:54 p.m., Surrey RCMP responded to a report of shots fired in the area of the 2300-block of 167A Street. Officers found a deceased man in a parked vehicle who died as a result of gunshot wounds.
The victim has been identified as 38-year-old Aren Alexander Smith of Surrey. He was not known to police and had no known ties to the ongoing Lower Mainland Gang Conflict. Smith and his family had recently moved to Surrey.
Investigators learned the suspect left the area in a white Penske Ford Transit van shortly after the shooting.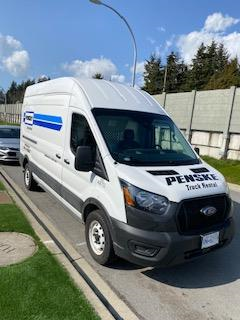 IHIT said it is continuing to work closely with the Surrey RCMP, and is pursuing all potential avenues of investigation to determine a motive.
"We are urging anyone with CCTV or dash cam footage, or who may have witnessed this incident, to please contact IHIT immediately," said Cpl. Sukhi Dhesi.
Specifically, investigators are seeking CCTV and dash cam footage from areas in the 2300-block of 168 Street and Highway 10 near 144 Street in Surrey for a white Penske Ford Transit van on March 13 between 7:30 p.m. and 8:30 p.m.
Anyone with information about this murder is asked to contact the IHIT Information Line at 1-877-551-IHIT (4448) or email at ihitinfo@rcmp-grc.gc.ca.