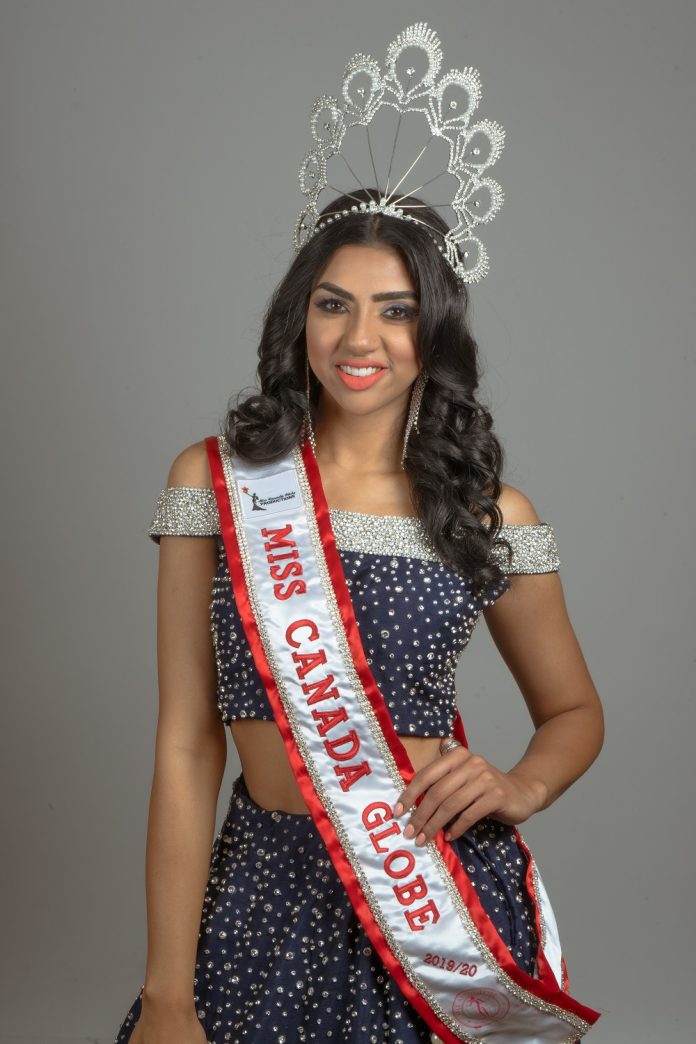 ARSHDEEP Purba is this year's reigning queen, our Miss Canada Globe 2019/2020!
This 22-year-old from Calgary, who now resides in Vancouver, made her new province very proud when she won that title at the Miss Canada Globe Pageant.
Arshdeep, who was born in Calgary, moved to Vancouver at the age of 18 to attend Vancouver Film School and become an actress. Her family is originally from India.
Arshdeep is very versatile: she has a black belt in Mixed Martial Arts, and used to teach bhangra at Adityas Bollywood Dance School.
She volunteers with the Battered Women's Support Services and through the work of her community service, she has developed her own personal platform to promote mental health and wellness through the arts for all ages.
This Punjabi beauty made her first debut in the film, "Teri Meri Jodi," by Aditya Sood and plans to continue and advance her career in this field.
Winning the title of Miss Canada Globe not only gives Arshdeep ample opportunity to be a voice for her community, but she is also able to use the title to promote her platform to a larger audience while advancing in her film career.
In her year of reign, she plans on holding community events to raise money for charities that support mental illness, as well she wishes to be a role model and a mentor for girls looking to compete for next year's pageant. She has high hopes that she will see more South Asian women as well as women from her new province compete for the title next year.
To ensure she has a successful and impactful year, she also plans to hold events for youth, South Asian women and people in the entertainment industry.
Arshdeep's biggest goal in the future is to open her own film production that helps people heal and brings awareness to the importance of mental illness and overall wellbeing.
You can contact her at arshdeepurba@gmail.com
(Credits: Photographer: Vancity Mad / Hair-Makeup Artist: Blossoms By Preet / Outfit: Bombay Couture / Writer: Shauna Griffiths)