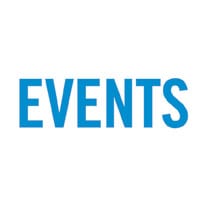 (These are FREE listings. Submit your event / announcement at EditorVoice@gmail.com by Wednesday evening.)
Weekend Lane Closures on Alex Fraser Bridge
Drivers are advised that two lanes will be closed on the Alex Fraser Bridge this weekend and next to complete joint repair work on the south approach. The closures are scheduled from 8 p.m. on Friday, June 14, to 4 a.m. on Monday, June 17, and from June 21 to 24, weather permitting. Two lanes will remain open in each direction. Travellers are asked to expect delays, watch for changing traffic patterns and follow signs and traffic control personnel. For up-to-date traffic information, follow @DriveBC on Twitter or visit:  www.DriveBC.ca. This work has been rescheduled from the previously planned weekends of June 1 and 8.
Langara Celebrates Community Day
Langara College will celebrate 49 years on 100 West 49th Avenue on Saturday, June 15 with Community Day presented by RBC Royal Bank. This is a free event that runs from 11 a.m. to 5 p.m. on Langara's main campus, and will feature live music and entertainment, speaker series, food trucks, alumni homecoming reunions, games, prizes, and more. Headliners 54-40 lead a day of music filled with local talent and emerging artists. This will be the largest event in the College's history and is open to people of all ages. Website: https://beyond49.langara.ca
BMO Coastal Soccer Centre Grand Opening
City of Surrey and Coastal Football Club celebrate the BMO Coastal Soccer Centre Grand Opening on Saturday, June 15, 11 a.m. to 2 p.m., at BMO Soccer Centre: 2295 148th Street, Surrey. Speakers: Mayor Doug McCallum, Geoff Killam, President, Coastal Football Club, Michael Bonner, Senior Vice President and Regional Head, BMO,  Gordie Hogg, MP, South Surrey-White Rock, and Tracy Redies, MLA, Surrey-White Rock.
Surrey Walk to End ALS
The Walk to End ALS is the largest volunteer-led fundraiser for ALS Societies across Canada. Family-friendly and fun, it unites Canadians in their desire to put an end to amyotrophic lateral sclerosis. This event shows support for the 3,000 Canadians and their families living with the disease; 400 of which are living in British Columbia. Among the 15 walks taking place across BC is the Surrey Walk. Date: Saturday, June 15. Location: Bear Creek Park. Registration: 11 a.m.| Walk start: 12:30 p.m.
South Asian Seniors: Pot Luck
Vedic Seniors Parivar Centre of Vedic Hindu Cultural Society Surrey invites South Asian senior members for a pot luck on Saturday, June 15, 11 a.m.-2:30 p.m. There will be an entertainment program by Parivar members from 11:45 a.m. to 12:30 p.m. The lunch program is expected to continue till 2.30 p.m. at Shanti Niketan Hal of Lakshmi Narayan Hindu Temple, 8321 140th Street. Prior registration required for non-members and participants. Contact coordinator Surendra Handa at 604-507-9945.
Rally for Prof. G.N. Saibaba
On Sunday, June 16 at 5 p.m. at Holland Park, Surrey: Indians Abroad for Pluralist India calls upon everyone to come and join in to raise your voices for the immediate release of physically challenged Delhi University Professor G.N. Saibaba, who is being incarcerated under inhuman conditions by the Indian state. Saibaba is being persecuted for standing up for religious minorities and other oppressed groups. For more information call Gurpreet Singh at 778-862-2454 or Parshotam Dosanjh at 604-512-8371.
UN International day of Yoga 2019
Varad Ashram Intercultural Service Humanitarian World Association (VISHWA) invites you to grand celebrations of UN International Day of Yoga on Friday, June 21, 6-8 p.m., at Shree Sanatan Dharam (Fiji) Ram Mandir, #12, 8420 124th Street, Surrey, and on Saturday June 22, 10 a.m.-2 p.m. at Arya Samaj Educational & Cultural Society, 13475 King George Boulevard, Surrey. These are two great opportunities to learn advanced core secrets and traditional authentic wisdom of yoga directly by Dr Swami Satya Prakash and also information on yoga for better health, happiness and integrated personality development by other yoga and health experts of Canada including Yogashri Satyam Dr. Preeti. VISHWA Event Coordinator: 778-996-1807 / www.swamisatyaprakash.org
International Day of Yoga; Surrey Mandir
Vedic Hindu Cultural Society cordially invites you and your family to participate in International Day of Yoga on Sunday, June 23 from 9 a.m. onwards at 8321 140th Street, Surrey. The yoga session will be conducted by instructors of Patanjal Yogapeeth of BC accompanied by Isha Foundation and Vedic Senior Yoga Parivar of B.C. Refreshments will be provided. You are requested to bring your own yoga mats.
2019 Boundary Bay Airshow: Free Admission
The City of Delta and Alpha Aviation are sponsoring the Boundary Bay Airshow on Saturday, July 20. From children's activities and food options, to the non-stop excitement in the skies. For the first time ever, this year's Airshow will showcase the Canadian Forces Snowbirds and the Canadian CF-18 Hornet Demonstration Team. The Airshow will also feature record-breaking aerobatics champion pilot Rob Holland, and many other fabulous performers. In addition to these performers, this year's airshow will include: * a family zone (face painting, mini golf, wiggle carts, crafts); a car show in the Heritage Hangar; food vendors and food trucks; VIP Tent and VIP Chalets; an autograph tent and aircraft exhibitors and static displays. Gates open at 11 a.m. and the show begins at noon. Boundary Bay Airport is located at 7800 Alpha Way, Delta. On-site $10 parking pass. Free off-site parking with a free shuttle service is also available at Paterson Park, located at 5800 Clarence Taylor Crescent in west Ladner; and Wellbrook Winery, located at 4626 88th Street, in east Ladner. Free parking for people with disabilities will be available both on and off-site with Delta's seniors buses available to provide accessible service from off-site locations. Unattended free bike parking will be available both on and off-site. Cyclists are asked to travel along Ladner Trunk Road and southbound on 72 Street to Churchill Street. Closures: 72nd Street from the dike will be closed from 11 a.m. to 5 p.m. on Friday, July 19 and Saturday, July 20. Cyclists will be unable to access the Airshow via 72nd Street from the dike during these times. Bring your folding chair, sunglasses, sunscreen, and hat. Remember, Boundary Bay Airport is located next to the ocean and can be windy throughout the day. A windbreaker can be a great addition to your backpack. Family pets are not permitted to attend, but service dogs are welcome. There is no smoking at the Airshow and balloons are not permitted.
(For more events, visit the "Events" section of our website at voiceonline.com)