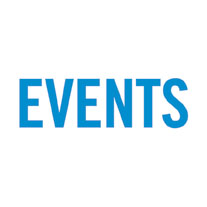 (These are FREE listings. Submit your event / announcement at EditorVoice@gmail.com in typed format as early in the week as possible. No posters please.)
South Asian Seniors: Group Birthday
Vedic Senior Parivar Centre of Vedic Hindu Cultural Society Surrey invites South Asian senior members and guests to attend group birthday of 14 senior members born between July 14 and September 14 on Saturday, September 14, from 11 a.m. to 2:30 p.m., at Shanti Niketan Hall, 8321 140th Street, Surrey. There will entertainment along with snacks, vegetarian lunch and dessert, etc. Registration required for non-members and guests. Contact Surendra Handa, Coordinator, at 604-507-9945 for registration.
Surrey Libraries
We Walk Slowly: Three dates for popular Indigenous medicinal plant walk. A community member from the Katzie First Nation will share teachings on native and medicinal plants used by her ancestors on this land. We are reminded to walk slowly, be mindful, and learn what it means to be stewards of the land. Suitable for all ages. Come join us for medicinal plant walks at: * Fleetwood Branch on Saturday, September 14 at v2 p.m. Call 604-598-7346 to register * Newton Branch on Sunday, September 15 at 2 p.m. Call 604-598-7406 to register * Ocean Park Branch on Saturday, September 21 at 2 p.m. Call 604-502-6449 to register.
Africanada Storytelling Symposium
The African Stages Association of BC (ASABC) announces its 6th Africanada Storytelling Symposium on September 14-15 at the Fleetwood Community Centre in Surrey from 10 a.m. to 3 p.m. and Alebi African Cuisine on September 15 from 4 to 7 p.m. Under the theme "The Stories We Tell: Peacemaking & Community Building through Multiple Voices and Multiple Cultures," the Africanada Storytelling Symposium involves storytelling, video screenings, workshops / roundtable discussions, and Q&A sessions. It is a public event that will attract participants from all walks of life. Website: http://africanstages.org/ Facebook: www.facebook.com/africanstages
South Asian Seniors: Cruise & Tour
Vedic Seniors Parivar Centre of Vedic Hindu Cultural Society Surrey is organizing a 22-day Cruise & Tour to Asia, Sri Lanka, India & Dubai from 30th November 30 to December 21. The meeting of all the families who have already registered for the cruise has been arranged for Sunday, September 15, 2-3:30 p.m., at Shanti Niketan Hall, 8321 140th Street, Surrey. Tea and light snacks will be served. Remember to bring the amount of final payment in cheque or cash. Contact Surendra Handa, Coordinator, at 604-507-9945 for further information.
The Dance Centre: Discover Dance! Series
Shiamak's Bollywood Jazz on Thursday, September 19 at 12 noon at Scotiabank Dance Centre, 677 Davie Street (at Granville), Vancouver. Tickets: $15 / $13 students, seniors, children. Tickets Tonight 604-684-2787 / www.ticketstonight.ca. Info: 604-606-6400. www.thedancecentre.ca
Shree Mahalakshmi Temple Fundraising Gala & Reunion
On Friday, September 20 at 6:30 p.m. at Fraserview Banquet Hall, 8240 Fraser Street, Vancouver. A Fundraising Gala Evening Dinner and Cultural Program with the intent to have a reunion of Shree Mahalakshmi Temple family, friends and community. Ticket: $35. Table Price: $500 for 8 people.
Sleep Expo at World Sleep Society Conference 2019
September 21-22 at Vancouver Convention Centre. Cost: free. Registration is necessary. http://sleepexpo.org/vancouver/ Though we may not think about sleep often, it is crucial for our emotional / cognitive wellbeing and for improving our performance. One way that we can ensure we have good sleep is through self-awareness. The World Sleep Society Conference 2019 is offering, with the Sleep Expo, an opportunity for students, trainees and members of the public to be updated about the latest research and trends in injury prevention, with a focus on what we can do ourselves – just by sleeping.
Shakti Society: Annual Wellness Day
Shakti Society presents bits 6th Annual Wellness Day on September 22, 8 a.m. to 4 p.m., at Bollywood Banquet Hall, 201 8166, 128th Street, Surrey. Free admission and light refreshments. Keynote speaker: Dr. Claudia Bussanich, dentist, Rajyoga meditation teacher and center coordinator of Brahma Kumaris, Vancouver. Workshops on yoga, dance, meditation, self-defence and more. For info, contact Sonia at 604-307-8796 or email shaktisociety2000@gmail.com.
Pandit Jasraj School of Music Foundation
70th concert, An Evening of Khayal and Thumris, featuring Indian Classical Vocalist Indrani Mukherjee, at James Cowan Theatre in Burnaby on Sunday, September 22, at 7 p.m. Accompanists are Gurdain Rayatt on tabla and Pathan Ilyas Gulabkhan on sarangi. Tickets are $40 VIP and $30 General Admission. For tickets, phone James Cowan Box Office at 604-205-3000. For information, phone 604-729-4497.
Seminar: Guru Nanak's Philosophy: Global Perspective
Monday, September 23 at Khalsa Library, 13236 76th Avenue, Surrey. Time: From 5 p.m. onwards. Keynote address by Dr. Waryam Singh Sandhu, prominent Punjabi writer / scholar. Main speaker: Dr. Harjinder Pal Singh Walia, Punjabi University, Patiala. Global Punjab Foundation, Vancouver Chapter. Phone: 604-617-2252.
Volunteering and Beyond (Volunteer Fair)
Youth Transforming Society (YTS) is hosting its 6th Annual Volunteering and Beyond event on Thursday, September 26 from 5:30 to 7:30 p.m. at Princess Margaret Secondary School, 12870 72nd Avenue, Surrey.  With various organizations in attendance at the volunteer fair, this will be a perfect opportunity for students to get involved with an organization that relates to their own passions and interests. This event is completely free to attend. For more information, visit our website:
 www.youthtransformingsociety.org/volunteering-and-beyond/
(For more events, visit the "Events" section of our website at voiceonline.com)