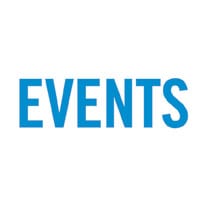 WITH five restaurants opened over the past two years and the province's restaurant industry struggling to find and retain workers, B.C.'s fastest growing restaurant group, Joseph Richard Group (JRG), will hold hiring fairs at each of its 16 restaurants across the Lower Mainland (See below) on Monday, with the goal of hiring 200 new employees over the coming months. The company will focus on employee benefits, job satisfaction and gender equality in an effort to positions that include everything from dishwashers and servers, to chefs and managers. No experience is required.
JRG currently has approximately 950 employees at its 13 public houses, 4 restaurants, 3 liquor retail outlets and 1 hotel. Over the past 20 months, the company has opened The Italian – Osteria & Cheesebar, Townhall Chilliwack, S+L Kitchen + Bar Abbotsford, S+L Kitchen + Bar South Surrey and a rethemed Oak & Thorne Public House, with the opening of Sudo Asian Kitchen in the works for later this year.
To fill new positions and address seasonal turnover, JRG is holding hiring fairs to highlight the quality of life of its employees, on and off the job, to make it a preferred choice of restaurant industry workers. Unlike most companies in the industry, JRG offers full-time employees health benefits such as medical, dental, life and disability coverage. Other benefits include meal discounts as well as discount programs JRG has through retailers such as TELUS, Steve Nash Fitness World, Oxygen Yoga & Fitness, and New Balance.
On the job, a cornerstone of JRG's employee recruitment and retention philosophy is addressing gender-based discrimination that exists within the hospitality industry. At JRG, there is no mandatory heels policy and the employee dress code was created with input from employees. Another reflection of JRG's commitment to gender equality is that women comprise 80 per cent of its management team, 75 per cent of its regional management team, and 70 per cent of its head office.
"As a company, our goal is to have people compete to work for us rather than having us compete with other organizations for employees," says JRG Personnel Director Marie Wynne. "By providing employees with benefits, a great work environment and opportunities for professional development and advancement, we're looking to attract employees at a pace that matches our company growth."
In addition to using a wide set of social media and other tools to attract workers such as Indeed, Craigslist and EightSix Network, JRG also provides bonuses to employees whose referrals and recommendations become JRG employees.
For more information about JRG employment opportunities, visit http://www.jrg.ca/event/company-wide-hiring-fair-every-jrg-locations/
JRG COMPANY-WIDE HIRING FAIR
DATE:              Monday, August 27
TIME:               11 am to 7 pm
LOCATIONS:
Abbotsford
S+L Kitchen & Bar Abbotsford (200-2070 Sumas Way)
Townhall Abbotsford (33720 South Fraser Way)
Chilliwack
Townhall Chilliwack (6640 Vedder Road)
Coquitlam       
Micky's Public House (170 Golden Dr.)
Townhall Coquitlam (925 Brunette Ave.)
Langley
The Italian Osteria & Cheesebar (20330 88th Ave.)
S+L Kitchen & Bar Langley (8399 200 Street)
Townhall Langley (101-19640 64th Ave.)
Oak & Thorne (20173 88th Ave.)
Maple Ridge
Townhall Maple Ridge (20690 Lougheed Hwy.)
Richmond
The Buck & Ear Bar and Grill + Steveston Café (12111 3rd Ave.)
Surrey
Townhall South Surrey (3140 King George Hwy.)
Edith + Arthur Public House (8410 160th St.)
The Henry Public House (5708 176 St.)
S+L Kitchen & Bar South Surrey (16051 24 Ave.)
White Rock
Oceanside Yacht Club & Public House (14995 Marine Dr. White Rock)