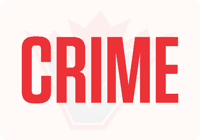 THE BC Prosecution Service (BCPS) announced on Thursday that criminal charges have been approved against Ridge Meadows RCMP Constable Gregory Scott Bakker as a result of an investigation into conduct that is alleged to have occurred between July and November, 2016, at or near Abbotsford, Langley, Maple Ridge, Pitt Meadows and Surrey.
An information charging Bakker with one count of touching a person under the age of 16 for a sexual purpose and one count of breach of trust was sworn on Wednesday in the Surrey Registry of the Provincial Court of B.C.
Bakker was released on bail on Thursday and is bound by conditions of release. The next
appearance in the case has been scheduled for October 5 at the Surrey Provincial Court.
The BCPS said that as these matters are now before the court, it is unable to release additional information or comment further at this time.