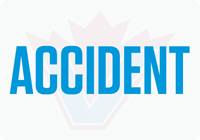 BURNABY RCMP said on Monday that their Criminal Collision Investigation Team is continuing to investigate the collision that resulted in the death of a 14-year-old girl in Burnaby last week.
On Thursday, May 5 at 3:23 p.m., Burnaby RCMP frontline officers responded to a report of a collision involving a pedestrian and a commercial vehicle in the 7100-block of 11th Avenue in Burnaby. The girl who was hit by the vehicle did not survive her injuries.
The driver of the commercial vehicle, a dump truck pulling a dump trailer, remained on scene. The truck company involved continues to cooperate with the investigation.
Burnaby RCMP continue to gather evidence and are in possession of video from the area, including surveillance video that shows one view of the incident.
Police are looking at all factors and circumstances that may have contributed to this collision, though speed and impairment are not believed to be elements.
Burnaby RCMP said they are aware that a dog had been nearby at the time of the collision. Investigators are still analyzing all statements and information, however, there is no indication the dog was behaving dangerously or had previously been the subject of any complaints to police.
"We know the community is looking for answers as to what caused this tragic collision. We are asking people not to jump to conclusions as our officers continue to gather necessary evidence. There are many people affected by this tragedy and we are working to ensure supports are in place for anyone affected," said Cpl. Mike Kalanj.