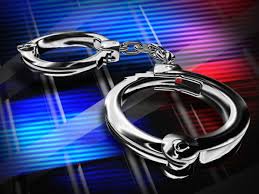 ON May 29, 2010, RCMP were called to the scene of a shooting incident at a rural residence on the outskirts of Cranbrook. Officers discovered a dead woman and a man in critical condition. The man succumbed to his injuries shortly thereafter.
The victims were identified as Leanne Laura MacFarlane, 43, and Jeffrey Todd Taylor, 42.
At the time of the incident, Cranbrook RCMP advised that early indications were that this appeared to be a targeted incident, but the victims may not have been the intended targets.
The RCMP's Southeast District (SED) Major Crime Unit was called in and have been actively moving the investigation forward since that time. The SED Major Crime Unit provided full time resources to the investigation which was dubbed Project E-Navaid. The project focused on finding those responsible, both directly and indirectly, for the homicides.
Over several years, as the case progressed, numerous developments occurred which led to investigators being able to identify suspects and provide a comprehensive evidence package to the BC Prosecution Service for their assessment of criminal charges.
Colin Raymond Correia, 41, and Sheldon Joseph Hunter, 30, have been charged with two counts of 1st degree murder. Both are former Cranbrook residents and are known to police.
On June 9, Correia was arrested in Edmonton, Alberta, and on June 10, Hunter was arrested in Drumheller, Alberta.
Both Correia and Hunter will be transported to Vancouver where they will appear in BC Supreme Court on June 13, 2018.
"The murders of Jeff and Leanne were tragic and their deaths deeply impacted the lives of their family members," says Sgt. Jason Smart, Southeast District Major Crime Unit. "The core group of investigators dedicated to this file would like to thank those family members for their persistence, understanding, patience and courage throughout the last eight years."