BURNABY RCMP are looking to identify two suspects (see photos) that were involved in two break-ins and mail theft incidents in March.
On March 21 at approximately 2:30 p.m., two suspects broke into two residential complexes in the 7200-block of Collier Street and proceeded to pry the main panel of the mailboxes open and steal all the mail.
"This type of crime affects everyone in our community," said Cpl. Mike Kalanj. "Please have a look at these photos and contact our investigators if you recognize either of the suspects."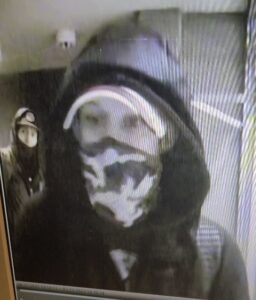 Burnaby RCMP are asking anyone who may be able to identify either suspect or may have information about this incident to contact the Burnaby RCMP at 604-646-9999. If you wish to make an anonymous report, contact Crime Stoppers at 1-800-222-TIPS or  www.solvecrime.ca.