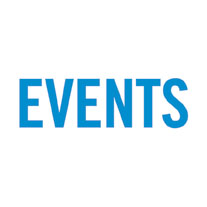 IN
the ongoing cross-cultural dialogue series with global thought leaders to foster holistic wellness and recovery, Emerging From COVID-19, the first episode themed "Artists as Healers" will be telecast across
PIO TV
and affiliates on July 10.
The campaign aims to lay the foundation for multi-stakeholder engagement for collaborative recovery from the pandemic, for a #BetterWorld. The 
curtain raiser
for the campaign was headlined by prominent diplomats on the 7th International Day of Yoga and the series will continue through three more episodes until August 14, with eminent personalities talking about the urgent need for compassionate leadership and the significance of creativity for wellbeing.
The campaign is conceived by
I.M
in collaboration with the Simon Fraser University, Canada, BC-IBN (BC-India Business Network) and Never Grow Up, a work culture consultancy based in India and Singapore. All episodes will be aired live through global media partner Pio-TV.
The four-part non-ticketed series, spread over eight weeks in July and August, is dedicated to
Cancer Patients Aid Association's
(Mumbai, India) Food Relief Fund that aims to support 3,000 high-risk cancer patients braving the virus, especially children orphaned during the pandemic. The upcoming episode features Shovana Narayan, Indian classical dancer and Padma Shri awardee, Vivek Anand Oberoi, Indian actor, philanthropist and entrepreneur, Robert Pardi, life coach and author of Chasing Life, and Ashley Jones, photographer and founder of Love Not Lost. The entire series is moderated by Sobhana Jaya-Madhavan, AVP (External Relations), Simon Fraser University.