READ ALSO:
https://www.bccourts.ca/jdb-txt/sc/20/13/2020BCSC1377.htm
RED Scorpions gang leader leader Jamie (James Kyle) Bacon, 35, was on Friday sentenced to 18 years in prison for his part in the 2007 Surrey Six massacre and 10 years for counselling someone to murder in another case in 2008 as BC Supreme Court Justice Kathleen Ker accepted the joint submission by the Crown and Defence.
The sentences will run concurrently. That means that with time already served, he will remain behind bars for another five years and seven months.
Ker in her ruling noted: "I have no doubt that Mr. Bacon never intended for the other five men to be killed. However, the deaths of the five other men are the direct consequence of his hideous plan and the reckless, heinous and callous behaviour of his associates who were directed by him to carry out his orders. Quite simply, the conspiracy to murder Corey Lal and the implementation of the conspiracy carried out by Mr. Bacon's hitmen "exploded into a horrific display of wanton violence in which six people were killed." These six men would not have died if Mr. Bacon had not initiated this conspiracy and directed that it be carried out."
Last July, thanks to a plea agreement between Crown and defence, Bacon pleaded guilty to conspiring to commit the murder of Corey Lal in the Surrey Six murders and counselling someone to murder an associate, Dennis Karbovanec, in another case in 2008. Ker found Bacon guilty on both counts. But the first-degree murder charge in the Surrey Six murders was to be stayed at the time of sentencing later that month.
However, BC Prosecution Service announced that the sentencing hearing had been adjourned from July 23 to August 28. The court was to pronounce the sentence on September 11.
Bacon had been charged with first-degree murder and conspiracy to commit the murder of Corey Lal, one of six people who died on October 19, 2007, at the Balmoral Tower building in Surrey.
In 2014, Cody Haevischer and Matthew Johnston were convicted of six counts of first-degree murder and one count of conspiracy to commit murder in relation to this case. Both offenders are now serving life sentences with no chance of parole for 25 years. However, they have appealed their convictions.
Chris Mohan, who lived with his parents in their apartment next door to Corey Lal, and gasfitter Edward J. Schellenberg, 55, of Abbotsford, who was performing maintenance on the fireplace in Corey Lal's apartment, were the innocent victims who were in the wrong place at the wrong time.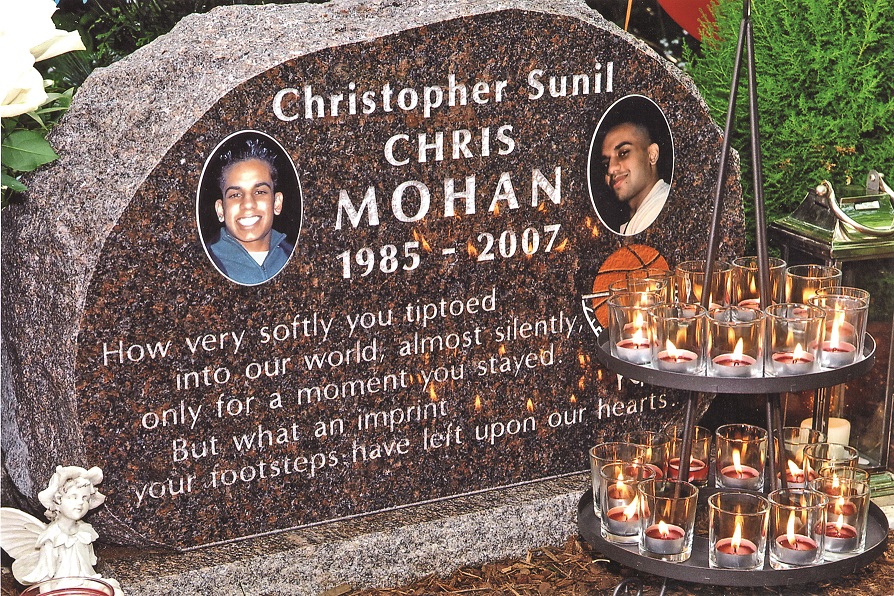 Four other victims who police said led criminal lifestyles – brothers Corey Lal, 21, and Michael Justin Lal, 26, and Edward (Eddie) Sousakhone Narong, 22, and Ryan Bartolomeo, 19 – were also executed in typical gang-style fashion at Apartment 1505 of the Balmoral Towers at 9830 East Whalley Ring Road in Surrey that day.
According to an agreed statement of facts in court, Bacon was trying to take over the illegal drug market in Surrey and Corey Lal was the leader of rival dealers.
Last May, the B.C. Court of Appeal had announced that Bacon could be tried in the Surrey Six murders case, setting aside the stay of proceedings by a B.C. Supreme Court judge on December 1, 2017.
But then in July, a deal was suddenly announced.
Bacon's defence lawyer Kevin Westell told reporters that if the joint submission was accepted, he would serve another five to six years as he would get 12 years pre-trial credit against the 18-year deal.
Crown counsel Bob Wright told reporters the joint sentencing submission was 18 years on the Surrey Six conspiracy and 10 on the counselling charge and was expected to be concurrent.
READ ALSO: