THE Integrated Homicide Investigation Team (IHIT) is seeking assistance in a shooting which occurred in Richmond on Saturday and to advance the investigation and identify witnesses, has identified the victims as 23-year-old Kevin Allaraj and 22-year-old Jeevan Saepan.
Both were from the Lower Mainland and known to police. Initial information obtained indicates that this is a targeted incident connected to gang activities, said IHIT.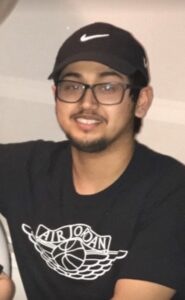 On June 4 at around 11:03 a.m., Richmond RCMP responded to reports of shots fired in the parkade at 7000-block of Ackroyd Road. Frontline officers found two men suffering from gunshot wounds. Both died at the scene. The Integrated Homicide Investigation Team (IHIT) was called in.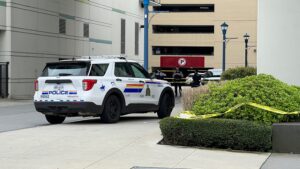 At around 11:30 a.m., Surrey RCMP responded to a vehicle fire in the area of 114 Street and 96A Avenue. Homicide detectives believe this fire is connected to the shootings.
IHIT is working in partnership with Richmond RCMP, Surrey RCMP, the Integrated Forensic Identification Section (IFIS), and the BC Coroners Service. Homicide detectives are also consulting with the Combined Forces Special Enforcement Unit (CFSEU) for further information that could assist the investigation. The background activities and associations of both victims are being looked into, while homicide investigators are canvassing for witnesses and video.
IHIT is seeking dashcam footage, CCTV, or witnesses from the areas around both scenes. The scene in Richmond is specific to the 7000-block of Ackroyd Road between 9 a.m. to 12 p.m. on June 4. The scene in Surrey is specific to the 11400-block of 96A Avenue, between 10 a.m. to 12 p.m. on June 4.
"This was a brazen shooting in a parkade during mid-day hours," said IHIT Sgt. David Lee. "It shows a disregard of greater public safety and that criminal activities cross city boundaries. IHIT is taking full advantage of the resources of the integrated teams and regional RCMP detachments."
Anyone with information is being asked to call IHIT on the Information Line at 1-877-551-IHIT (4448) or by email at ihitinfo@rcmp-grc.gc.ca.
ALSO READ:
Jeevan Johal Saepan of Vancouver facing six charges after alleged crime spree in three jurisdictions