FINANCE Minister Carole James, reacting to the release of Statistics Canada's Labour Force Survey for May 2020, said that the numbers show some encouraging signs amid a continuing volatile labour market across every sector and in all regions of British Columbia due to COVID-19.
She added: "I'm pleased B.C. created 43,300 jobs in the month of May as people shift back into the labour market, but we have a long road ahead of us in our recovery. Total job losses since the pandemic began stand at 353,200 and B.C.'s unemployment rate sits at 13.4%.
"Behind the numbers, there are many thousands of families, young people and businesses struggling to make ends meet. That's why we acted quickly to ensure supports are in place through our COVID-19 Action Plan and why we're now focused on restarting our economy in a safe way.
"To date, more than 510,000 people in B.C. have received the $1,000 BC Emergency Benefit for Workers. Additionally, we've worked with the federal government to expand the 75% wage subsidy and protected the hardest-hit businesses from evictions.
"As more and more workplaces begin to reopen, there's reason for increased confidence amongst consumers, which is critical to our recovery. Despite COVID-19 impacts, B.C. is an economic leader in Canada. This, together with people's exceptional co-operation in managing the health-care crisis, puts us on a solid foundation for economic recovery.
"Today's survey reflects job and employment information that was collected during the week of May 10 to May 16, before B.C.'s gradual reopening had fully begun. In the coming months we hope to see further positive results as our economic recovery begins to take shape.
"We will continue to assess the needs of people and businesses through the coming months and build on the relief and recovery programs as necessary."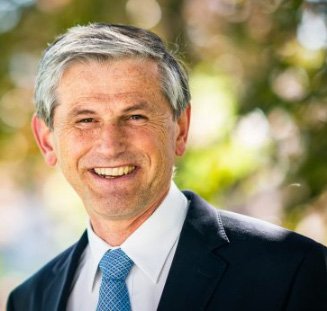 BC Liberal Leader Andrew Wilkinson said the new job numbers show B.C. has fallen behind in job creation as the unemployment rate hits 13.4 per cent. He added that the NDP needs to act now and develop a long-term plan to ensure B.C. can bounce back from this major recession.
"The unemployment rate in British Columbia shows just how devastating COVID-19 has been on the people of B.C. We are facing a huge recovery challenge that's going to need bold and brave action," said Wilkinson. "We know at least 300,000 British Columbians are looking for work, which is why a plan is needed now. "
While the number of employed British Columbians grew slightly, more people were back looking for work because temporary federal supports will soon come to an end.
"Far too many people are still out of work in our province. Many businesses are at risk of closing their doors for good, so have to be worried whether there will be jobs for people to go back to," added Wilkinson. "We have put almost thirty job creation proposals in front of the NDP to help workers and businesses, but so far almost all have been rejected."
The BC Liberals said they have sent nine letters to Premier John Horgan with strong solutions to get B.C.'s economy back on track and save jobs. Recommendations like temporary breaks on Sales Tax and the EHT, help for small businesses to buy PPE, and immediate help for restaurants and bars to safely reopen – there has been no response from the NDP.
Wilkinson added that he is hearing from people all over B.C. who want answers from the NDP on how they plan to get the economy back on track. The BC Liberals will keep asking government these questions until BC is back to work.
THE Conference Board of Canada's Senior Economist, Cory Renner, said: "In another sign that the worst of the economic decline from COVID-19 is behind us, employment rose by 289,600 in May. Given the survey dates didn't coincide with much of Ontario's gradual re-opening, employment growth will continue in June as restrictions are gradually eased across the country. Of course, even with the increase this month, employment remains well below where it was in February, and the road to recover the net 2.7 million jobs lost will be long."
Insights
* Employment rose by 289,600 in May, a sign that the worst of the labour market impacts from COVID-19's are now behind us. With that said, Canada's labour market remains a shell of its former self – employment is still 2.7 million less than it was in February.
* It's re-assuring to see job growth this month, which lines up with other positive data, such as the uptick we saw in consumer confidence last month. Given re-openings across the country continue to gain steam, job growth should accelerate in June.
* The labour force also rose this month, meaning more Canadians are looking for work, a sign that confidence in job prospects is improving. Overall, the labour force was up by 490,500 (higher than employment).
* Because the labour force grew by more than employment, the unemployment rate ticked up to 13.7 per cent. In the context of such volatility in employment and workers opting in and out of the labour force, changes in the unemployment rate should be interpreted with caution.
* Full-time employment (+219,400) rose by more than part-time (+70,300). This is likely a result of industries that typically employ part-time workers (such as accommodation and food services) still being closed.
* The survey dates were from May 10th to May 16th, meaning re-openings in the second half of May are not accounted for in this month's data.
* Quebec accounted for nearly all the employment growth (+230,900). Although it's worth noting that Quebec had seen the highest rate of job losses in March and April. The province's employment increase in May was heavily supported by construction and wholesale and retail trade.
* Ontario was the only province to see employment fall this month (-64,500). Given most restrictions remained in place during the survey period, Ontario will likely see strong employment growth in June's survey.
* All other province saw solid job gains, with British Columbia (+43,300) and Alberta (+28,200) experiencing the largest increase outside Quebec. In percentage terms, growth was especially strong in Newfoundland and Labrador (+5.3 per cent) and New Brunswick (+5.4 per cent).
* Employment growth was strong in manufacturing (+79,100) and construction (+73,700), industries that were either re-opened quickly or were closed voluntarily.
* Wholesale and retail trade (+107,000) and accommodation and food services (+41,900) also saw strong growth, which is a positive development given these industries were among the hardest hit in the wave of job losses
* Because of a slight rebound in lower wage jobs, growth in the average weekly wage rate fell from 12.3 per cent in April to 11.9 per cent in May. The high rate of wage growth continues to be a result of the labour market retaining more higher-paying jobs.