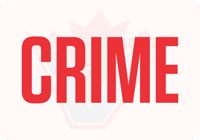 THE New Westminster Police Department is investigating an assault that occurred last Saturday in the unit block of Church Street.
On June 22 at approximately 11:40 p.m., a patrol officer was driving north in the unit block of Church Street and noticed a large group of people. A 41-year-old male approached the officer and claimed he had been assaulted with a weapon.
As a result, the male was transported to a local area hospital with non-life threatening injuries.
Early in the investigation it was determined that the assault occurred in a night club located in the unit block of Church Street. Officers spoke with witnesses and determined that the incident escalated from a verbal altercation between the male and another male, into a large fight involving approximately 10 people. As a result, the victim suffered a non-life threatening puncture wound.
"The NWPD Major Crime Unit was called in to investigate, and are still working through video surveillance and speaking with witnesses," said Sgt. Jeff Scott. "Our detectives are looking for more witnesses to come forward, and for anyone who may have video of the incident to contact our investigators."
Anyone with information or video is asked to call the NWPD Major Crime Unit 604-525-5411.