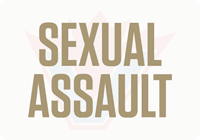 Gurdwara President says the accused is a volunteer and not an employee; Surrey RCMP unable to clarify
SURREY RCMP announced on Wednesday that it was investigating a sexual assault at a temple in the Newton area.
On May 4, Surrey RCMP received a report that a 15-year-old female youth had been sexually assaulted at or in the area of the Gurdwara Dukh Nivaran located in the 15200-block of 68 Avenue.
Surrey RCMP Special Victims Unit identified a suspect, who was arrested on May 5.
The 58-year-old male suspect has been released on conditions, including not to have any contact with the victim and not to be in the presence of anyone under the age of 16 years without another adult present.
The suspect is an employee at the temple, and the employer has been advised of the allegations and the conditions of his release, police said.
The investigation remains ongoing, and charges have not yet been laid.
Police are asking for anyone with additional information, including those who may have been at the Gurudwara Dukh Nivaran on May 4 between 6:30 a.m. and 8 a.m. to contact police and quote file number 2023-69537.
"Our Special Victims Unit are leading this investigation, with support for the youth victim from Surrey Women's Centre," said Cpl. Sarbjit K. Sangha, Media Relation Officer of Surrey RCMP. "We urge anyone with information to come forward, as investigators continue to work to gather evidence and advance the investigation."
Clarification from Gurdwara Sahib Dukh Niwaran Sahib caretaker Giani Narinder Singh regarding sexual assault allegations on a volunteer (not employee).

Gurdwara management is cooperating with Surrey RCMP and willing to public camera footages from that day, so public can decide.… pic.twitter.com/Mbk8yBL7RL

— Gurpreet S. Sahota (@GurpreetSSahota) May 11, 2023
MEANWHILE, Gurdwara Dukh Niwaran's President Narinder Singh Walia told the media that the accused is a volunteer and not an employee. He said the gurdwara management is fully cooperating with Surrey RCMP and has given them access to all the CCTV footage. The gurdwara has a security camera in every corner. He said the gurdwara has nothing to hide and anyone can see the footage and decide whether anything took place on the premises.
He said the accused is in Canada on a visitor's visa and lives with his daughter. He was not sponsored by the gurdwara.
When The VOICE pointed out to him on Thursday that the RCMP had told the media that the suspect lives at the gurdwara as part of his employment, Walia said that just because someone lives there, it doesn't mean he is an employee as other volunteers also live there. "He is not on our pay roll. We did not hire him. The gurdwara did not sponsor him," he said.
The VOICE asked the Surrey RCMP for a response, but has yet to hear back from them despite sending them an email and leaving several messages for the media relations staff.