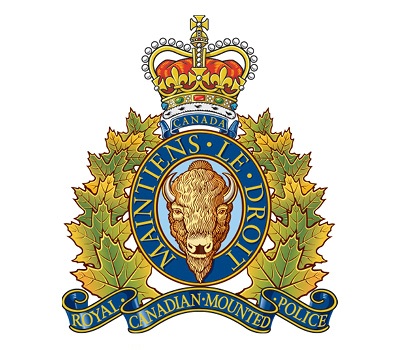 FRONTLINE North Vancouver RCMP officers took three impaired drivers off the road in just under four hours on Wednesday night.
At around 8 p.m. on November 24, an off-duty RCMP officer coming into North Vancouver on Highway 1 called to report a suspected impaired driver. Officers stopped the driver of the suspect vehicle on Highway 1 near the Lloyd Avenue exit. The officer conducted an impaired driving investigation, during which the driver failed two tests administered on a roadside screening device. The driver was issued an immediate roadside prohibition and their vehicle was impounded.
At approximately 11:45 p.m., near Mountain Highway and Main Street, an officer on patrol noticed a vehicle parked in a gas station with its four-way flashers activated. The officer approached the vehicle and found the driver slumped over the steering wheel with drug paraphernalia in their hand. The officer conducted an investigation of being in care and control of a vehicle while under the influence of drugs, drug possession, and a number of motor vehicle act violations. The officer subsequently issued a driving prohibition and impounded the vehicle.
Moments later, just before midnight, an officer on patrol near Marine Drive and West 3rd Street noticed a vehicle travelling at a high rate of speed and failing to maintain a steady lane position. The officer conducted a traffic stop, noticed evidence of impairment by alcohol, and issued a demand for a breath sample. After failing two tests, the driver was issued an immediate roadside prohibition and their vehicle was impounded for 30 days.
"The fact we investigated three impaired driving incidents last night reminds us we have to remain vigilant in the fight against impaired driving," said Sgt. Peter DeVries. "It also tells us that North Van RCMP officers continue to proactively seek out, stop, and remove impaired drivers from our streets."
The Price Of Impaired Driving
B.C. has the toughest drinking and driving laws in Canada. If you're caught driving impaired, you could face these penalties:
Driving suspensions from 24 hours to 90 days
Vehicle impoundment
Fines, from $600 and up to $4,060
Jail time
Mandatory rehabilitation
Installation of ignition interlock in your vehicle
You may also have to pay a Driver Risk Premium, on top of your insurance, and if you crash while driving impaired, you're likely in breach of your insurance policy. That means you could be personally responsible for 100 per cent of the costs if you damage someone else's property or injure them (Source: ICBC).