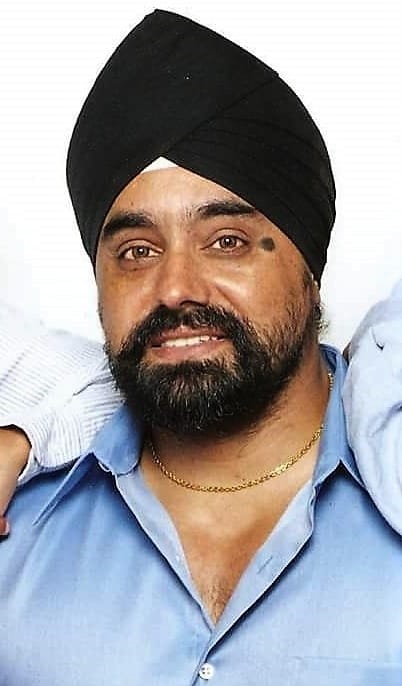 September 12, 1963 – October 5, 2018
It is with deep sadness that we announce the passing of our beloved Suminder Singh, 55 years of age, on October 5th, 2018.
Suminder Singh was born September 12th, 1963, in the village of Saidowal, District of Kapurthala, to the son of the late Udham Singh and Sardarni Pritam Kaur Waraich. Raised in Bedford, England, and resided in Vancouver and New Westminster for the past 30 years. Completed his education at London Kings College – BSc. Engineering (Honors), and at UBC – BEd. Mathematics. Worked at Tamanawis Secondary School in Surrey as a mathematics teacher for the past 14 years.
Suminder Singh is survived by his wife Kirpal Kaur, three children and three siblings.
Funeral services will be held at 12:30 p.m. on Sunday October 14th, 2018 at Five Rivers Funeral Home, 7410 Hopcot Road, Delta. Service will be followed by Bhog Sehaj Paath and Antam Ardaas at Gurdwara Sahib Sukh Sagar, New Westminster.
For more information please contact:
Bhalwinder Singh Waraich (Brother) at 604-812-5363
Jaspal (Paul) Singh Bains (Brother-in-Law) at 604-961-2277