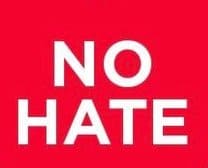 WEDNESDAY UPDATE: Hamilton Police say a person has been arrested in this incident. His name is expected to be released today along with the charges and court date.
ONTARIO'S Hamilton Police said on Tuesday they are investigating a hate crime that occurred in Ancaster Meadowlands.
On Monday, July 12, at approximately 9:30 p.m., a mother and daughter were walking through a parking lot in a plaza in the Ancaster Meadowlands. An interaction occurred after a vehicle pulling out of a parking spot almost struck one of the victims.
The interaction escalated with the suspect uttering threats towards the victims while using slurs targeting the Muslim community.
The victims ran across the street and hid behind some bushes, while the suspect searched for them. He eventually located them and threatened to kill them. One of the victims ran screaming for help and witnesses intervened as the suspect fled the area.
The incident is being investigated as a hate crime.
Police are urging witnesses to these incidents to come forward and to contact Hamilton Police Division 3 Criminal Investigation Branch Acting Detective Sergeant Michael Hall at 905-546-3851.
To provide information anonymously call Crime Stoppers at 1-800-222-8477 or submit your anonymous tips online at http://www.crimestoppershamilton.com.
Police said hate crime in Hamilton is not acceptable. Left unchecked, hate crime can have a far reaching impact on communities. Hate crimes can be reported online at www.hamiltonpolice.on.ca. Reporting hate/bias incidents can also be reported on the phone at 905-546-4925 or in person at any Hamilton Police station.
THE National Council of Canadian Muslims said in a statement that it was "deeply saddened to hear of yet another terrifying, seemingly Islamophobia motivated attack on two Muslim women wearing hijab in Hamilton on or around the evening of July 12."
It shared a statement from the family:
"We are shaken but unbroken after the attack on our family. Let us be clear: this individual attempted to terrorize our family. While we cannot share many details in light of an ongoing criminal investigation, we can generally say what happened last night. An individual drove dangerously up to our family members. He swore at them. He cursed them with a number of racist and Islamophobic slurs. He threatened to murder them. He tried to tail them home in his vehicle.
"In light of the London attack, this is incredibly terrifying for our family.
"Enough is enough. The government must commit to taking stronger action. Our family could have been seriously hurt – and we cannot allow these things to keep happening."
The NCCM urged Hamilton Police to continue to investigate this incident and bring the perpetrator to justice.