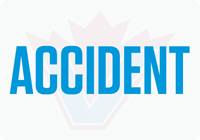 VANCOUVER Police are investigating after a pedestrian was struck and killed on Wednesday morning in South Vancouver.
A 60-year-old man was struck by a transit bus near Fleming Street and East 41 Avenue just after 6 a.m. The man was taken to hospital where he later died.
The driver of the bus remained on scene. Speed and impairment are not considered factors.
VPD's Collision Investigation Unit is investigating.