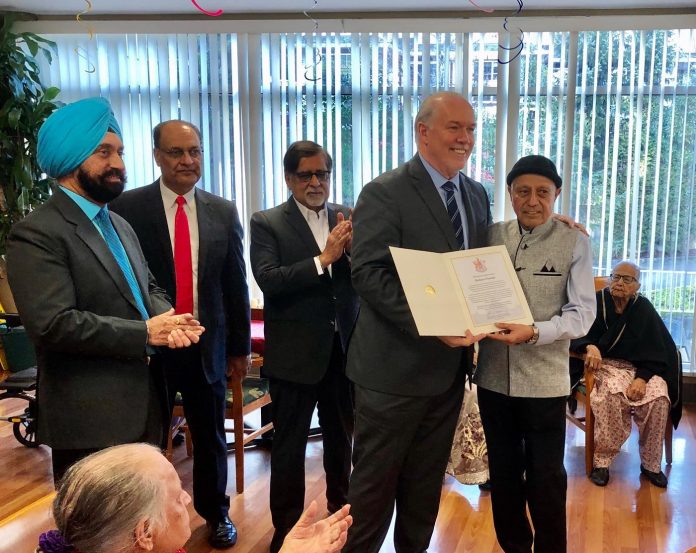 PROGRESSIVE Intercultural Community Services Society (PICS) welcomed Premier John Horgan at the PICS Assisted Living Facility on December 9. After making the announcement to build a second hospital in Surrey, Horgan visited PICS Seniors Housing facility to honour PICS Board Chair, Resham (Paul) Dosanjh, for his exceptional contributions to British Columbia through volunteering 25,000 hours with PICS.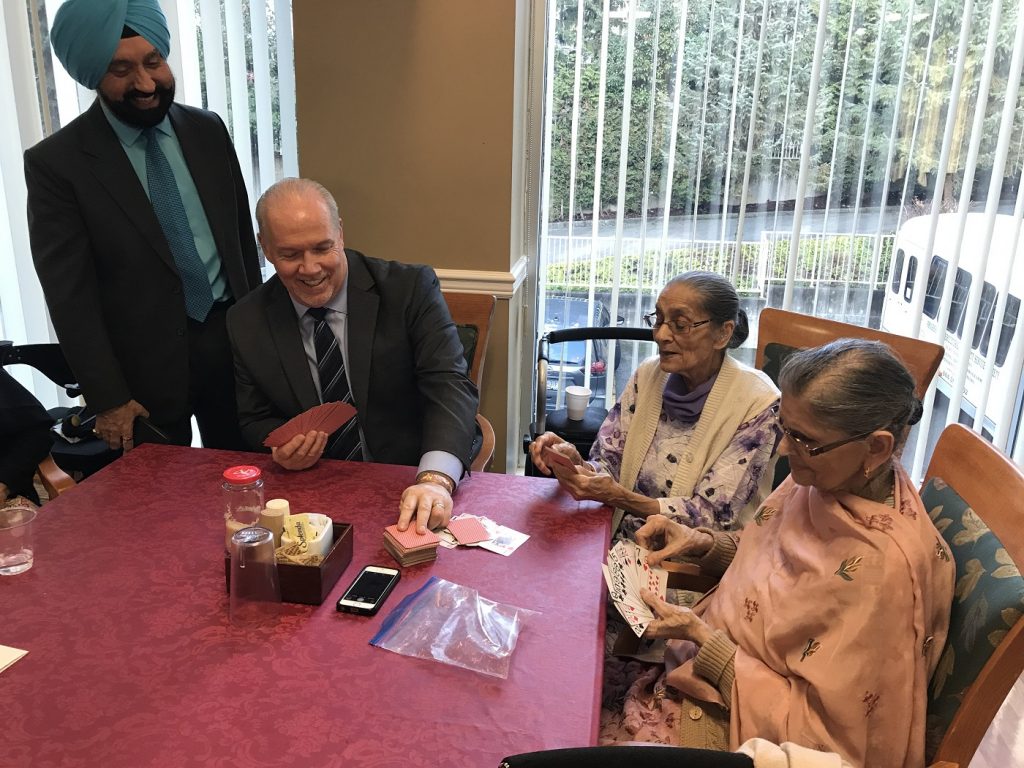 "It's our honour and privilege to have a selfless leader and exemplary role model as our Board Chair," said PICS CEO Satbir Singh Cheema.
Horgan also joined the seniors for a game of cards and promised to visit again. The Premier is not new to PICS and the PICS Seniors Housing. He has supported PICS tremendously over the past few years and was the guest of honor at the Friends of PICS Gala in 2018.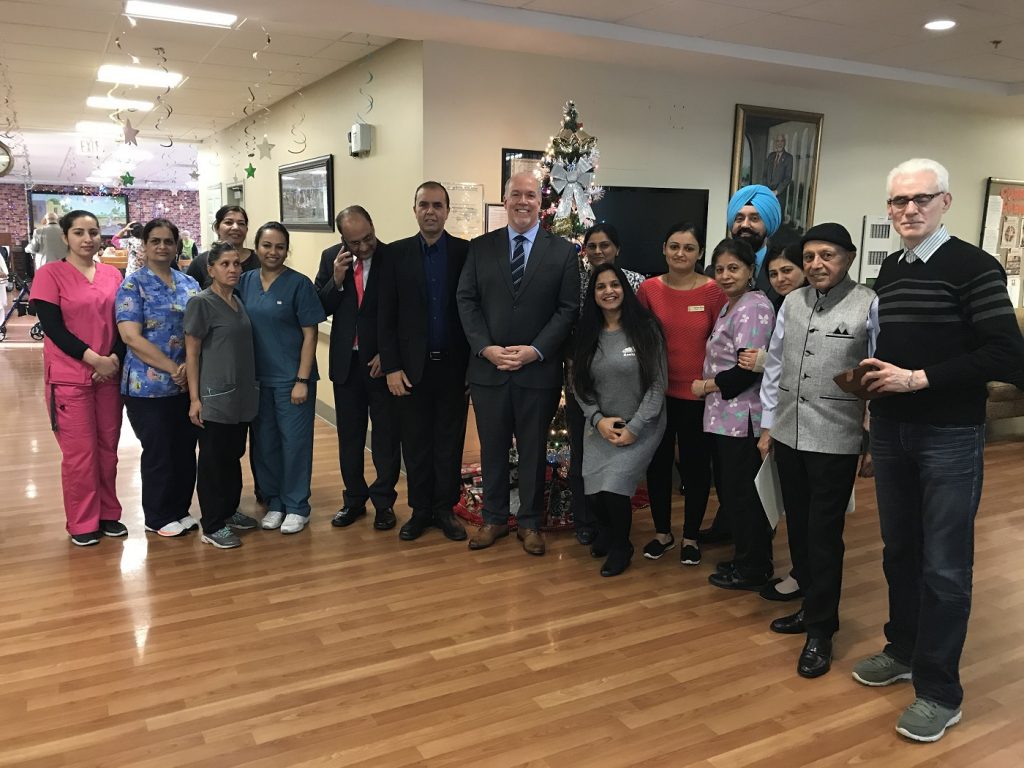 Board members Dave Hans, Arvinder Bubber and Paul Dosanjh were there to welcome the Premier along with PICS management team and staff.