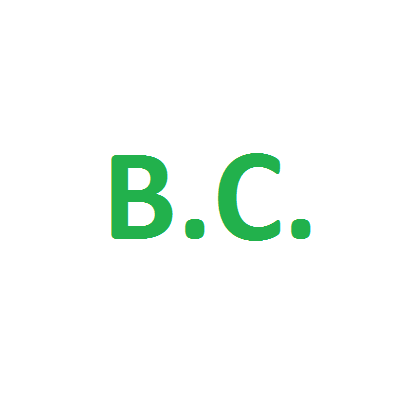 THE Ministry of Children and Family Development is warning B.C. parents about third-party websites and related social media posts offering to help parents access provincial and federal child care funding and supports – at a potential cost to parents.
The B.C. government said it has not endorsed any third party that offers to help parents apply for child care benefits for a fee. Such websites are not authorized to act as an affiliate or representative of either the provincial or federal government. These sites may contain numerous inaccuracies about the programs they describe, including application and processing details.
Parents are encouraged to be wary of sites that claim they will help with applications for a fee. These sites are not endorsed by the B.C. government. While the ministry is actively reaching out to notify the sites, it is issuing this bulletin to help ensure parents have correct information about the various child care supports available to them.
The provincial Affordable Child Care Benefit, which launched in September 2018 under the amended Child Care Subsidy Regulation, provides up to $1,250 a month per child for families earning up to $111,000 a year. Children do not have to have been born and raised in Canada to be eligible for the Affordable Child Care Benefit. Instead, parents need to be B.C. residents and Canadian citizens, permanent residents of Canada, Convention refugees or persons in need of protection.
There is no cost to apply for the benefit. Parents apply for free through a new online application process, which takes around 20 minutes to complete if the parent has all the required documents available. Once submitted, applications are processed on a first-come, first-served basis, with parents typically receiving a decision within three weeks or less. For more information and to apply, visit: www.gov.bc.ca/affordablechildcarebenefit
Help is available to parents free of charge. Parents may contact the Child Care Service Team at 1 888 338-6622, or if they have additional questions, their local Child Care Resource and Referral Centre about the benefit: www.ccrr.bc.ca
The Child Care Fee Reduction Initiative, which launched in April 2018, provides funding to help licensed child care providers reduce fees by up to $350 a month per child. Parents do not need to apply for this initiative, and savings are passed on to them in the form of fee reductions. More than 50,000 child care spaces are being offered at reduced prices. To see if a provider has opted in, visit: www.gov.bc.ca/childcare/optin
There is no cost to apply for any of the above programs. The amount of funding a parent may be eligible for does not change based on when they apply.
For more details on all of the above benefits, visit:
https://www2.gov.bc.ca/gov/content/family-social-supports/caring-for-young-children