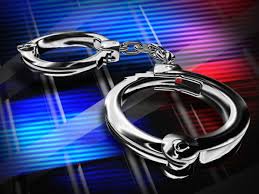 'Individuals cannot use social media to anonymously target innocent victims'
PLANO, Texas: A 23-year-old Richardson, Texas man of Indian origin has been arrested for federal violations in the Eastern District of Texas, U.S. Attorney Joseph D. Brown and Special Agent in Charge of the FBI Dallas Field Office, Matthew DeSarno, announced on Thursday.
Rahul Ramesh Joshi was arrested on August 1 pursuant to a criminal complaint issued by the U.S. District Court charging him with sending threatening communications to injure another, in interstate commerce.
According to information presented in court, in December 2018, a federal law enforcement agent began investigating a complaint from a female Snapchat user. She allegedly received threatening messages on different messaging apps from several different user that all seemed to be connected. Further investigation revealed multiple victims in different states all receiving similar threatening messages. Forensic analysis of the messages led investigators to the defendant and determined Joshi had lived in Michigan before attending the University of Texas and eventually moving to Richardson, Texas.
"These were extreme messages, and no one should have to put up with that kind of nonsense," said Brown. "Your freedom of speech does not extend to the point that you can threaten and intimidate others. We will stop that kind of abusive behavior."
"The victims in this case were subjected to daily harassment and lived in a constant state of fear," said DeSarno. "We want to send the message that individuals cannot use social media to anonymously target innocent victims. The FBI and its law enforcement partners will continue working together to identify these individuals and hold them accountable for their actions."