RICHMOND RCMP are seeking the public's help in locating 64-year-old Nedunchellian Vasse Pushparaj.
He was last seen walking away from Richmond General Hospital in the 7000-block of Westminster Highway at approximately 7:45 p.m. on Monday, May 9.
Pushparaj is described as a South Asian man, 5'5 tall, with a slim build, short grey hair and brown eyes.
He was wearing black pants and a long-sleeved red shirt at the time of his disappearance.
Pushparj was reportedly very intoxicated when last seen, and family members are growing concerned for his well-being, police said.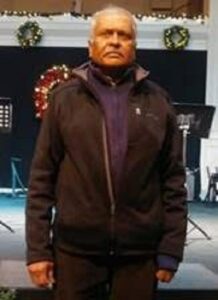 Anyone with information on the whereabouts of Pushparaj is urged to contact their local police, quoting Richmond RCMP file number 2022-12168, or call Crime Stoppers at 1-800-222-8477 (TIPS).