SAFE Surrey Coalition councillors Doug Elford and Mandeep Nagra on Friday expressed their gratitude for the Province's $1-billion grant for local communities and advocated for the allocation of the grant's $106 million towards the much-needed Newton Community Centre
"Newton has been underfunded and neglected for far too long. As one of the fastest-growing communities in Surrey, with a large population of young families, it is time for City Council to prioritize their needs," said Elford.
The first phase of the Newton Community Centre project is estimated to cost $100 million and will provide the community with state-of-the-art facilities, including a 10-lane, 50-metre lap pool, a leisure pool with a lazy river and water attractions, a large family hot tub, sauna, steam rooms, multi-purpose spaces, a fitness centre, childcare facility, and many other indoor and outdoor amenities.
Nagra added: "We are thankful to Premier David Eby for recognizing the importance of community infrastructure and amenities. The grant from the Growing Communities Fund will help provide a much-needed boost to Newton and will ensure that families in the area have access to the resources they need to thrive."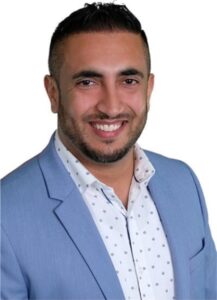 The councillors are urging City Council to allocate the funds and fast track the Newton Community Centre project. They said that they believe that this investment will greatly improve the quality of life for residents in the area and will help address the housing crisis in the region.
"We are proud to stand with the Province and the Union of British Columbia Municipalities in supporting the growth and development of our communities," said Elford. "We look forward to working with our colleagues on city council to bring this important project to fruition."
The Growing Communities Fund will be distributed to all 188 of B.C.'s municipalities and regional districts by the end of March, providing much-needed support for community infrastructure and amenities. The Safe Surrey Coalition is hopeful that this investment will bring positive change to the people of Newton and the surrounding areas.