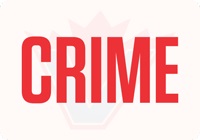 IN the first few months of this year, Prince George RCMP has entered into three homicide investigations that police believe indicate a rising gang conflict in the city.
Investigators in the Serious Crime Unit are working together to determine if there is a nexus between these files, and are collaborating with the Street Crew Unit and frontline members to identify those who are involved. The investigations to date indicate these incidents are the result of targeted acts aimed at specific individuals within the drug trade.
"We have also reached out to the Combined Forces Special Enforcement Unit's Uniform Gang Enforcement Team for support with enhanced visibility and proactive enforcement in Prince George," said Cpl. Jennifer Cooper.
Police are asking everyone to maintain their vigilance and report suspicious incidents in their neighbourhoods to police, particularly in VLA and the Bowl areas. Simple things such as people from out of town paying for high price items in cash or an increased a
One of this year's three homicides has been that of Sahib Johal from the Lower Mainland who is know to police for his gang affiliations, say RCMP.
On Sunday, March 27, investigators responded to a report of gunshots on the 1800-block of Spruce Street. When they arrived at the location, they found Johal suffering from apparent gunshot wounds. He was transported to hospital but did not survive his injuries. Johal and his associates were renting an Airbnb in the Lower College Heights area at the time of his death.
Other incidents:
January 25: Prince George RCMP attended the 1300-block of Porter Avenue to assist B.C. Ambulance with a male victim located there in medical distress. The victim was transported to hospital but did not survive his injuries. The victim, 38-year-old Prince George resident Derek Mitchell was well known to police. The investigation later determined his death was the result of a homicide.
March 12: Prince George RCMP received a report of a deceased male in a residence on the 600-block of Irwin Street. Although initially reported as a suspicious death, the investigation to date indicates this was the result of a homicide, police say. The victim, 44-year-old Prince George resident Robert Gordon Elliott, was known to police.
March 29: Early in the morning, Frontline police received a report of gunshots heard in the area of the 700 block of Irwin Street. Investigators located evidence indicating recent gunshots toward a residence in that neighbourhood. The occupants of the location are known to police for their involvement in the drug trade. Police are looking for any witnesses to what occurred this morning between 5 a.m. and 5:30 a.m., or for anyone with video surveillance or dash cam footage from that time to speak with police. No one was injured in this event.
If you have any information about these criminal offences, you are requested to contact Prince George RCMP at (250) 561-3300 or anonymously contact Crime Stoppers at 1-(800)-222-8477 or online at www.northernbccrimestoppers.ca (English only).