RACISM AGAINST SOUTH ASIANS IN LOWER MAINLAND IS ALIVE AND KICKING!
MP'S Parm Bains (Steveston-Richmond East) and Sukh Dhaliwal (Surrey-Newton) have asked British Columbia Amateur Hockey Assocation CEO Cameron Hope to provide them with "greater details" of a recent game in which racial slurs were hurled at South Asian players that resulted in the disqualification of a Surrey Minor Hockey Association team and the termination of their coach.
According to a press release sent by Laura Ballance Media Group on Tuesday, parents of a minor hockey team in Surrey are outraged that well-liked coach Brian MacGillivray was released from coaching duties last week without any explanation to him or the parents of his U11 A1 Rep hockey team.
"The move by the Surrey Minor Hockey Association comes at the end of an extremely successful season, with the U11 team winning a league division banner. Parents on the team are concerned with the sudden dismissal as well as the complete lack of information forthcoming from the Surrey Hockey Association, saying dozens of requests for information and an explanation have gone unanswered," the release states.
It adds: "The parents believe the reason the coach was released was due to his suspension at a minor hockey tournament in Coquitlam in February.  Coach MacGillivray was suspended following a series of extremely disturbing on-ice incidents involving players from an opposing team repeatedly using racial slurs against MacGillivray's players. The team has 15 South Asian players, and during the game in question the 10-year-olds were called "monkey," "banana" and the N-word by numerous players on the opposing team.
"Coach MacGillivray protested to the on-ice officials and tournament safety officials stating he didn't feel his players could safely return to the ice. The Surrey team left the ice, resulting in a 30-day suspension of Coach MacGillivray and the disqualification of the team from the tournament. Despite numerous Letters of Support written by past and present families who have had Brian MacGillivray coach their sons or daughters, the parents of the Surrey U11 A1 Rep team believe it was this situation which led to Coach MacGillivray being released from the Surrey Minor Hockey Association, almost immediately after his suspension ended in late March.
"Players and parents are now demanding a response from the Surrey Minor Hockey Association on what they believe to be a targeted vendetta against their coach."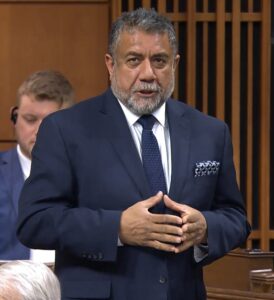 Bains and Dhaliwal said in their letter to Hope: "Concerned constituents and members of the local sports community have informed us that discrimination against minor hockey players took place," adding: "It is very disturbing and disheartening to hear that young athletes would be exposed to discrimination or exclusion from a game they love."
Bains and Dhaliwal noted: "In recent months leading to the 2023 Canada Sports Policy review, there have been multiple reports of demoralizing culture in sports associations across Canada."
They added: "As Members of Parliament, we want to remove barriers for all Canadians, so they may participate and thrive in sports across our country."
Copies of the letter have been sent to federal Minister of Sport, Pascale St-Onge, and B.C. Minister of Tourism, Arts, Culture and Sport, Lana Popham.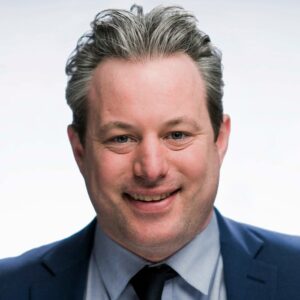 MEANWHILE, BC United MLA Trevor Halford (Surrey-White Rock) lashed out against the racism in the House.
In a statement in the House he said: "Racism has no place in our community. Whether in our schools, in the workplace, on the ice, it has no place in our society. I was deeply disturbed to learn of the racist incident that happened at a youth hockey game in Surrey in which players were subjected to racial insults.
"Hurtful, unacceptable comments that no one should be subjected to and we must stand together as a community and speak out against racism, intolerance and discrimination of all kinds every single time. We have an obligation to do everything possible to ensure our children grow up in a world without racism.
"I know that this is something recently that the Minister of Labour has spoken on as well and I support him in his comments wholeheartedly, and I want to commend the actions of the coach, Brian MacGillivray, for standing up for his team and doing the right thing. He did the right thing. He protected his players at a time that they needed to be protected and I think everyone in this House stands with that coach today – and tomorrow.
"I am very disappointed to hear about the actions that were taken against this coach. They were wrong, they were unacceptable. This coach did the right thing and I would be proud to have him coaching my children.
"Parents of young kids on this team are speaking up and they are asking for clarity, and I in this House, support them on the clarity.
"We must stand up and do the right thing every single time like this coach did. I am hopeful that Surrey Minor Hockey will revisit this decision immediately and do the right thing and actually stand beside somebody that protected our children when they needed it most."