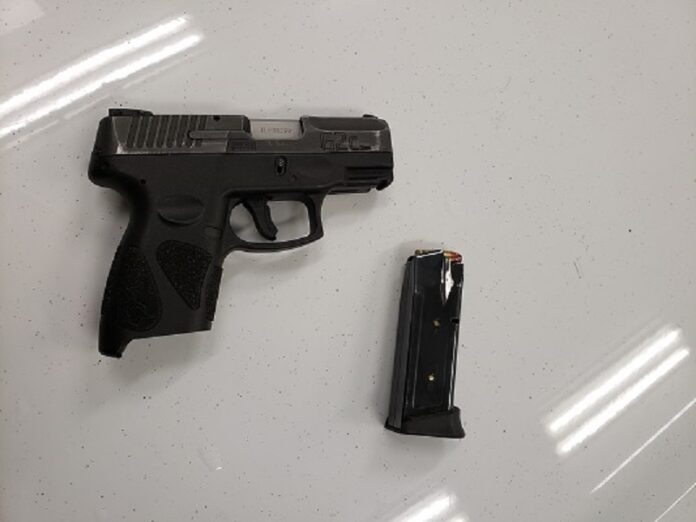 A Surrey RCMP frontline officer located a loaded handgun on a driver following a traffic stop in the Newton area.
On May 28, at approximately 1:45 a.m., a Surrey RCMP frontline member was patrolling in Newton and observed a vehicle with inactive insurance. The officer initiated a traffic stop in the 7600-block of King George Boulevard and upon further investigation, a loaded firearm was located on the driver. The vehicle was towed, the driver was arrested and later released on an undertaking as the investigation continues.
The driver has a non-restricted Possession and Acquisition License which does not permit them to legally own or possess a restricted handgun, nor does it allow them to unsafely carry a concealed loaded weapon.
"Vehicle interdictions reach far beyond just traffic safety," said Cpl. Vanessa Munn, Media Relations Officer, on Wednesday. "In this case, the diligence of the officer conducting a traffic stop led to the seizure of a loaded handgun and potentially multiple criminal charges."
Anyone with more information is asked to contact the Surrey RCMP at 604-599-0502. If you wish to make an anonymous report, contact Crime Stoppers at 1-800-222-TIPS or www.solvecrime.ca.