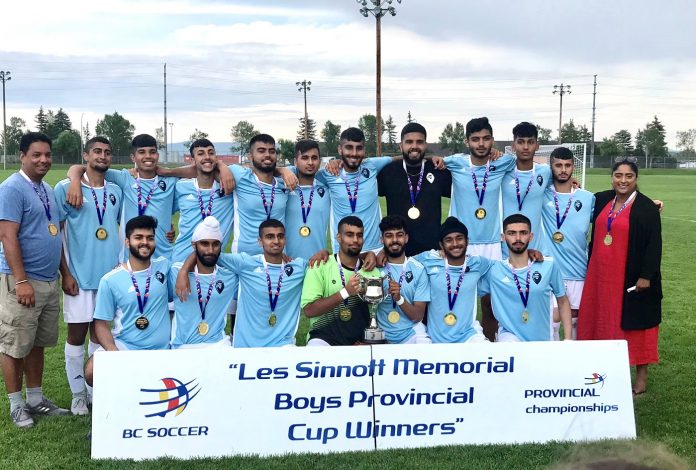 IT was a huge win for Central City Breaker's Lions Boys U-18 soccer team as they took first place at the Les Sinnott Memorial Boys Provincial B Cup Soccer Championships held in Prince George last weekend.
In the final match CCB Lions won 2-1 against Victoria's Prospect Lake/Peninsula team.
"I am very proud of our team's performance," said Coach Tanny Sadra. "There were a lot of excellent teams in the competition, however, our boys stepped up to the plate and all their training and hard work paid off."
A total of eight U-18 boys teams qualified for the provincial B cup championships. As many as 48 teams from around the province competed in the Les Sinnott Memorial Boys Provincial B Cup.
"I would like to thank the Prince George Youth Soccer Association for hosting the games and for their hospitality, said Head Coach Parmjit S. Sadra. "The teams win would not have been possible without the support of our parents, CCB Club and B.C. Soccer Association who put in so much time and effort in keeping our kids active in sports".