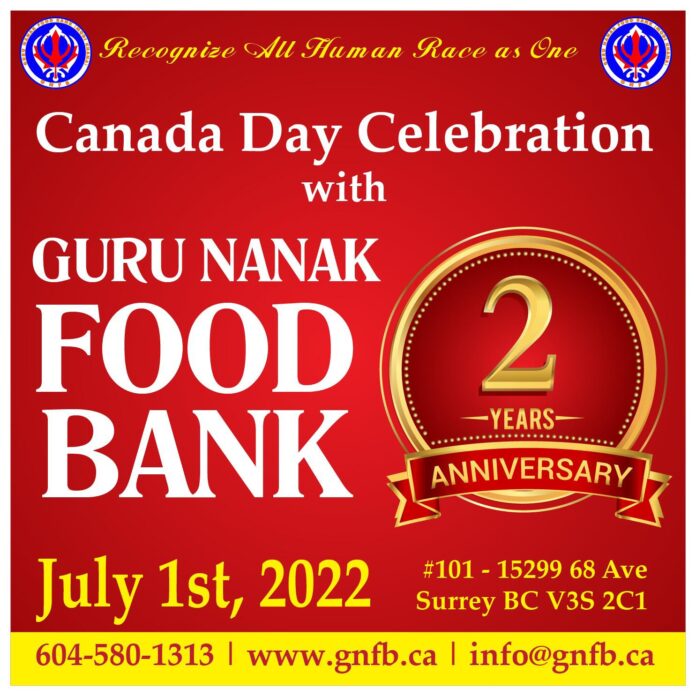 ON Friday, July 1, Surrey's Guru Nanak Food Bank will celebrate its second anniversary and host a Mega Food Drive at the parking lot of unit 101 15299 68 Avenue.
Volunteers will accept donations of food; however, people are also encouraged to make monetary donations by cheque or in cash.
Since July 1, 2020, Guru Nanak Food Bank has been helping more than 3,000 families on
a regular basis.
The food bank is looking for donations like bottles of Canola Oil, red chilli and turmeric powder, rice, salt sugar, tea bags, cereals, canned food (vegetarian only), pasta, diapers and snacks.
The food bank says it has a set group of volunteers and more volunteers are always welcome.
For more information, call 604-580-1313 or 604-537-1440.
www.gnfb.ca/