WHISTLER RCMP can confirmed on Sunday evening that two people had been arrested and two others had died in relation to the shots-fired calls near the Sundial Hotel that police received earlier in the day.
One person died at the scene, and the second succumbed to injuries while receiving medical attention at a local medical clinic, police said.
The incident happened in the village area out in the open.  The police have not yet determined if this incident and a recently located burned car are related, or if the incidents are related to the ongoing Lower Mainland Gang Conflict.
"I'm confident with the work done by our investigators that there remains no risk to community safety," said Inspector Robert Dykstra, Officer in Charge of the Sea to Sky RCMP.
As reported earlier, two males were shot outside the Whistler hotel on Sunday at about 12:19 p.m.
According to social media posts, the two killed are South Asians, one of whom is a member of Brothers Keepers gang. But police have not verified this.
There is also a graphic video showing the victims lying on the ground in blood on either side of a white vehicle.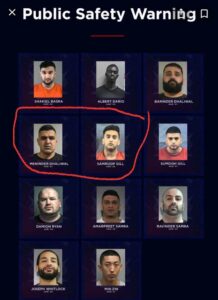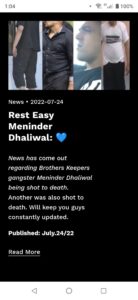 Whistler RCMP say the investigation is in its early stages.  The Integrated Homicide Investigation Team has been called in and other units are also supporting the investigation.
Police ask anyone with information regarding the above file to contact the Whistler RCMP at 604-932-3044, or contact Crime Stoppers at 1-800-222-TIPS, or go to www.solvecrime.ca.
MORE TO COME
ALSO READ:
Vancouver Police warn public about six dangerous gangsters as violence expected to get worse
Harpreet Singh Dhaliwal's homicide: Man pleads guilty, sentenced to life in prison