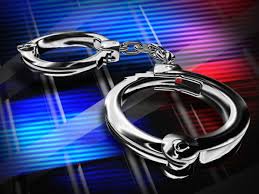 TORONTO Police on Tuesday announced that they arrested ride share driver Suhail Siddiqi, 33, of Ajax, on Monday and charged him with sexual assault, robbery and overcome resistance by choking.
The media reported that he drives for Uber and Lyft, according to Constable Caroline de Kloet, spokesperson for the Toronto Police Service.
On Sunday, July 14, at approximately 3:53 a.m., officers responded to a call for a sexual assault in the Caledonia Road and Lawrence Avenue West area.
It is reported that a 21-year-old woman ordered a ride share and was picked up by a man who said he was a ride share driver. He drove her to a secluded area where he sexually assaulted her and then stole her cell phone and forced her out of the car.
Police said that this is an ongoing investigation.
Anyone with information is asked to contact police at 416-808-7474, Crime Stoppers anonymously at 416-222-TIPS (8477), online at www.222tips.com, online on Toronto Police's Facebook Leave a Tip page, or text TOR and your message to CRIMES (274637).