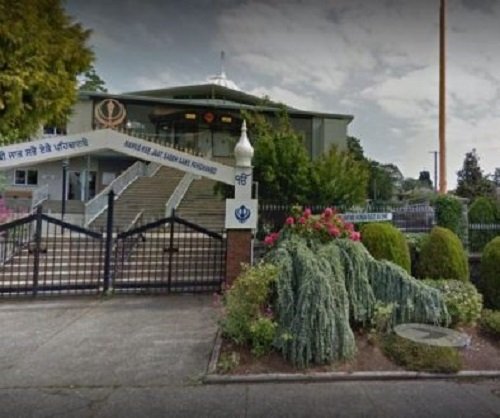 ACCESSIBILITY and kitchen facility upgrades will help the Sikh Khalsa Diwan Society (KDS) Gurdwara better serve people in Greater Victoria, thanks to a $1-million grant from the Province.
"The historic Topaz Sikh Gurdwara is an important part of the Greater Victoria community and provides a welcoming place for people of all faiths," said Premier John Horgan. "In the spirit of Vaisakhi and the Sikh practice of sewa, or selfless community service, this funding will allow the temple to make much-needed upgrades so that it can keep serving thousands of people each year."
The KDS Gurdwara (temple) opened in 1912 in Victoria and is one of the two oldest operating Gurdwaras in North America. It requires upgrades to meet modern accessibility standards and the needs of a growing and aging community.
The gurdwara provides a place for people to gather for community celebrations and prayer services. It also serves vegetarian lunches to thousands of people of all religions, cultures and nationalities throughout the year. The temple is an important place for children and youth to connect with their culture and receive support from other members of the community, including the more than 300 seniors who attend the temple regularly.
"The Sikh Khalsa Diwan Society has been providing services to people in Greater Victoria for more than 100 years and we want to help them continue to reach out to everyone," said Rob Fleming, MLA for Victoria-Swan Lake. "The gurdwara is in dire need of upgrades to the facilities and this grant will improve accessibility and ensure it can continue to welcome people from Victoria and around the world."
The provincial grant, distributed through the Ministry of Municipal Affairs and Housing, will support accessibility and safety upgrades to the gurdwara's kitchen, common areas, main entrances and outdoor decks.
Quick Facts
* In 2012, the KDS Gurdwara celebrated its 100th anniversary.
* The gurdwara currently serves more than 600 meals, free of charge, to people in need in downtown Victoria each weekend.
* The Ministry of Municipal Affairs and Housing distributed end-of-year contingency grants for 2018-19 for infrastructure projects in four B.C. communities.
* In order to access this one-time grant funding, eligible organizations submitted proposals detailing the scope of their project, budget breakdowns and how the funding would meet the needs of their community
* B.C. is home to one of the largest Sikh populations outside India.