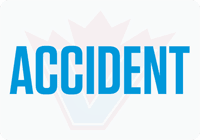 VANCOUVER Police are asking for dash-cam video following a collision early Sunday morning on the Burrard Bridge. 

Just after 3 a.m., a 20-year-old man was believed to be walking in the southbound lanes on the north end of the bridge when a vehicle swerved out of the way to avoid hitting him.  That vehicle then hit another vehicle which then struck the pedestrian. The man was taken to hospital where he is in serious condition. The driver who hit the pedestrian remained on scene and was cooperative with police.

Speed and alcohol are not believed to be factors.

Investigators are asking the other driver or anyone who may have dash-cam video and was driving along the Burrard Bridge around 3 a.m. on Sunday, to contact the VPD Collision Investigation Unit at 604-717-3012.