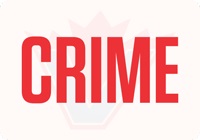 VANCOUVER Police on Tuesday released new security video and are asking for the public's help to identify the suspect in Saturday's unprovoked West End assault.
Video footage of suspect: https://www.dropbox.com/sh/zkbd6agdmzgv5rk/AACk-6tTQNz5b7-8gyV_DFXva?dl=0
"This investigation has undoubtedly created concern in the community," said Constable Tania Visintin. "We want to identify this individual as soon as possible. Investigators ask everyone to take a good look at this footage, and to call us if they know who this is."
The victim was walking home from shopping along Davie Street when she was attacked in Maxine Lane – the south lane of Burnaby Street – on February 13 at 9:40 p.m. The male suspect grabbed her from behind, causing them both to fall to the ground.
The suspect is believed to be white, about five feet eleven inches tall, and in his mid 40s. He was wearing a waist-length black leather jacket, dark pants, and a dark face mask.
Police ask anyone with information to call VPD's Special Investigations Section at 604-717-0602, or call CrimeStoppers at 1-800-222-8466.