IN a significant development, Vancouver's Khalsa Diwan Society's Ross Street Gurdwara will have a unanimously selected executive for the first time since 1985.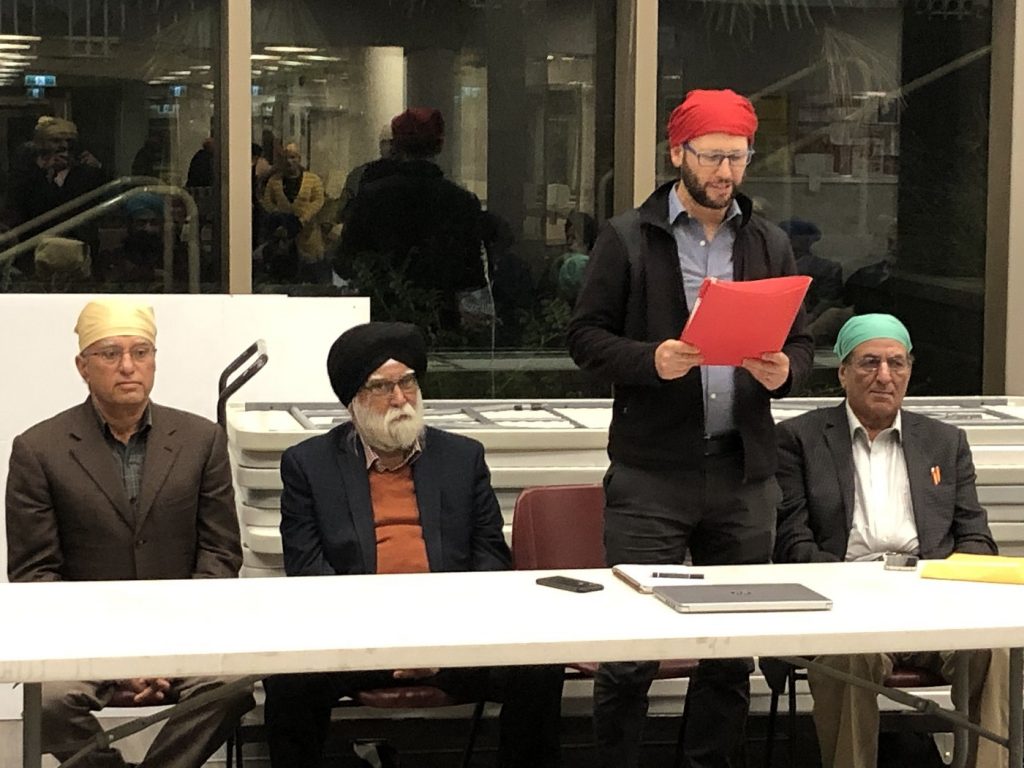 The gurdwara's General Secretary, Jarnail Singh Bhandal, said in a statement: "The Sangat (congregation) expressed their heartfelt congratulations to the global Sikh community on this historic achievement which will close divides in the community and create new paths for peace and prosperity."
He added: "The entire credit goes to the hard work and dedication of the past executive under the leadership of Mr. Malkiat Singh Dhami and volunteers who supported the executive throughout."
Dhami will remain the President of the new executive.
Former gurdwara president Kashmir Singh Dhaliwal told The VOICE that it was their hope that in the future also the congregation would remain united and have unanimously selected executives. He congratulated the entire Sangat for this unity.

The new executive:
President: Malkiat Singh Dhami
Senior Vice President: Mohan Singh Gill
Vice President: SukhPaul Singh Jhooty
General Secretary: Jarnail Singh Bhandal
Assistant General Secretary: Gurdeep Singh Hayer
Recording Secretary: Manjit Kaur Sunner
Assistant Recording Secretary: Gurdial Singh Gadey
Treasurer: Kuldip Singh Thandi
Senior Assistant Treasurer: Bhupinder Singh Nijjar
Assistant Treasurer: Jarmanjit Singh Hundal
Members at Large: Tarsem Singh Bal, Chuhar Singh Dhillon, Raghbir Singh Kular, InderMohan Singh Walia, Narinder Singh Gill