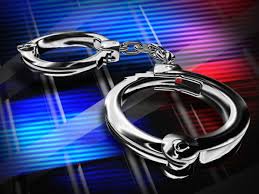 TWO Vancouver Police Department officers were taken to hospital with injuries after a violent arrest Wednesday evening near Sunset Beach.
Police were called to the area of Pacific and Thurlow streets around 5 p.m. on Wednesday by witnesses who saw a man yelling and behaving erratically. The officers were assaulted as they attempted to take the man into custody.
"This violent incident highlights the unpredictable nature of our job and the dangers police officers face day in, day out," says Constable Steve Addison. "These officers put themselves in harm's way to protect the public and keep the city safe."
Witnesses first called police to report a man who was yelling and appeared to be hallucinating approximately a block west of the Vancouver Aquatic Centre. Two officers, a constable with VPD since 2017 and a sergeant with VPD since 2004, located the man and tried to take him into custody. That's when they were assaulted.
The constable suffered multiple scratches to her face and head, as well as an injured arm during the assault, in which the suspect also attempted to take her firearm out of its holster.
The sergeant sustained cuts and scratches to her face, hand and body after being bitten on the finger.
A bystander who witnessed the incident intervened to help the injured officers, but the suspect fled. He was arrested by additional police officers following a brief foot pursuit, and after a taser was deployed.
The injured VPD officers were treated in hospital and released.
The suspect, a 50-year-old Vancouver man, was also taken to hospital and assessed for injuries before being transported to jail. Police will be recommending criminal charges.