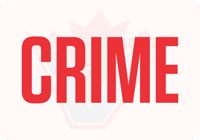 VANCOUVER Police are searching for a suspect in a violent West End home invasion that sent a woman to hospital with serious injuries this morning.
Around 6:30 a.m. on Friday, VPD officers were called to an apartment on Beach Avenue near Jervis Street, after a woman was attacked by a man who appears to have entered through an unlocked patio door.
The 29-year-old woman sustained serious injuries and is in hospital. It appears the motive was a break and enter, and investigators believe a number of items were stolen.
Police are looking for a white man in his 30s, about six feet tall, with short dark hair and stubble. He was wearing a red t-shirt and blue jeans. The suspect was last seen walking from the crime scene.
Anyone with information about this crime is asked to call VPD's Major Crime Section at 604-717-2541, or Crime Stoppers at 1-888-222-8477.