THE Integrated Homicide Investigation Team (IHIT) announced on Wednesday that following a consultation with the BC Prosecution Service, charges of first-degree murder were approved against 21-year-old Tanner Fox and 23-year-old Jose Lopez for the July 14 murder of businessman Ripudaman Singh Malik, 75, who had been acquitted in the 1985 Air India bombing case in 2005.
The two were arrested from their residences on Tuesday without incident. Fox is from Abbotsford and Lopez is from New Westminster.
Sources told The VOICE that neither of the two has known gang affiliations and it seems that the two were hired to kill Malik. Both of them have a history of run-ins with police.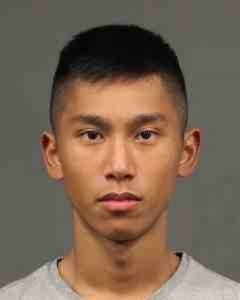 Earlier this month, sources told The VOICE that Malik may have been targeted because he reportedly wrote a letter to Indian Prime Minister Narendra Modi expressing his "deep heartfelt gratitude" for the unprecedented positive steps taken by his government for the Sikh community, as reported by the Hindustan Times newspaper of India on January 18.
IHIT said: "Through persistent effort, IHIT and its partners obtained the leads required for a successful investigation." IHIT was supported by the Surrey RCMP Detachment, the New Westminster Police Department (NWPD), the Abbotsford Police Department (AbbyPD), the Integrated Emergency Response Team (IERT), the Integrated Forensic Identification Section (IFIS), and IHIT's own Investigative Support Unit (ISU).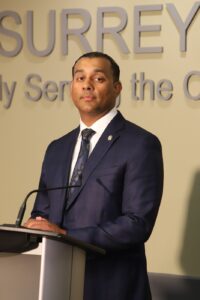 "This case was complex with its own unique challenges," said IHIT Superintendent Mandeep Mooker. "Our IHIT investigators and partners prevailed because of the dedication and expertise that each investigator brings as part of the integration and partnership."
IHIT said: "No further details of the investigation will be provided as this matter is now before the courts."
On July 14 at 9:27 a.m., Surrey RCMP responded to shots fired at the business complex at 8236 128 Street. First responders found Malik suffering from gunshot wounds. Despite life-saving interventions, Malik died at scene. The Integrated Homicide Investigation Team (IHIT) was called in to investigate.
Homicide investigators identified a suspect vehicle used in the shooting. A white Honda CRV was captured on CCTV hours before the shooting. This white Honda CRV was then found in flames at 122 Street and 82 Avenue.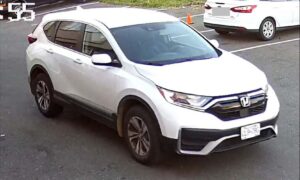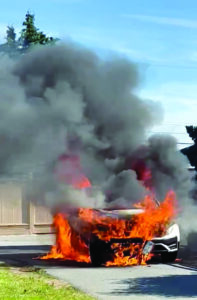 Malik's business Papillon Eastern Imports Ltd is located at 8236 128A Street. A witness told the media on July 14 that he heard three shots. He said he pulled Malik from his vehicle as he bled from a single neck wound.
IHIT spokesperson Sgt. David Lee told the media that day that Malik was "shot several times," but did not elaborate.
He also stressed that investigators were "following the evidence" and "won't speculate as to motive."
ALSO READ: