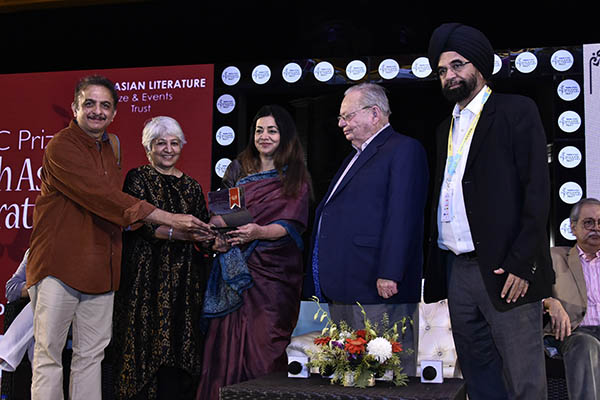 By Veeno Dewan
Jayant Kaikani- No Presents Please (Publisher – Harper Perennial)
Jayant Kaikini's No Presents Please: Mumbai Stories, translated from Kannada by Tejaswini Niranjana, is a collection of short stories on his native city of Mumbai dating back to the 1980s. The collection brings together ordinary Mumbai dwellers as Kaikini's compassionate gaze takes in people in all corners of the vibrant city, examining loves, purity, and the collision course of identity, generational values and tradition.
Tejaswini Niranjana's translations beautifully ache with the rhythms of Kannada into English with no dilution. In these sixteen extraordinary t stories, readers are drawn into tales that sing with surrealism, the improbable, yet possibilities of the everyday. Written in the pre-smartphone era, the stories are as focused and intimate as people talking to each other face to face. Mumbai Marathi's, Gujarati's and other communities who have migrated and live in the metropolis are depicted with a love and tenderness rare in Indian literature.
No Presents Please, won the DSC prize for South Asian literature 2019, thanks to Kaikini's engaging and insightful storytelling and the many voices that are so embedded in the book. The DSC Prize for South Asian Literature encourages fiction writing on the South Asian region and the trajectories of untold stories and the social, political and cultural collision that each of these landscapes share. A wonderful touching book. No Presents Please (Published by Harper Perennial) Veeno Dewan is Vancouver based writer and author.