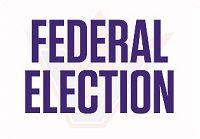 26 SOUTH ASIAN MP'S ELECTED ACROSS CANADA
* ONTARIO: 17 (16 Liberals, 1 Conservative)
* B.C.: 5 (4 Liberals, 1 NDP)
* ALBERTA: 3 (All Conservatives)
* QUEBEC: 1 (Liberal)
FIVE South Asians won in B.C.
Besides NDP Leader Jagmeet Singh, four Liberals – Harjeet Sajjan, Sukh Dhaliwal, Randeep Sarai and Hedy Fry – were re-elected in B.C., while Liberal candidate Jati Sidhu lost to Conservative candidate Brad Vis in Mission-Matsqui-Fraser Canyon.
[List of all 42 winners in BC below]
Jagmeet won from Burnaby South, beating Jay Shin of the Conservatives and Neelam Brar of the Liberals.
Results:
BURNABY SOUTH
192/192 polls
Jagmeet Singh (NDP): 16,753 (37.5%)
Jay Shin (Conservative): 13,887 (31.1%)
Neelam Brar (Liberal): 10,634 (23.8%)
VANCOUVER SOUTH
194/194 polls
Harjit Singh Sajjan (Liberal): 17,442 (41.1%)
Wai Young (Conservative): 14,222 (33.5%)
Sean McQuillan (NDP): 7,841 (18.5%)
SURREY CENTRE
183/183 polls
Randeep Singh Sarai (Liberal): 15,266 (37.4%)
Sarjit Singh Saran (NDP): 11,166 (27.4%)
Tina Bains (Conservative): 10,413 (25.5%)
SURREY NEWTON
165/165 polls
Sukh Dhaliwal (Liberal): 18,328 (45.1%)
Harjit Singh Gill (NDP): 11,854 (29.2%)
Harpreet Singh (Conservative): 8,511 (20.9%)
VANCOUVER CENTRE
232/240 polls
Hedy Fry (Liberal): 22,317 (42.1%)
Breen Ouellette (NDP): 12,582 (23.8)
David Cavey (Conservative): 10,244 (19.3)
Jesse Brown (Green): 6,577 (12.4%)
(See list of all 42 winners in BC after these profiles)
HARJIT SAJJAN
Vancouver South
Harjit Sajjan immigrated to Canada from India with his family when he was five years old. He grew up in South Vancouver and has benefitted from everything our diverse and culturally rich community has to offer. He has lived in Vancouver for many years with his wife and two children.
He is a former detective with the Vancouver Police Department, a former Lieutenant Colonel with the British Columbia Regiment, and a long-time advocate for youth education and mentorship programs.
For 11 years, Harjit was a member of the Vancouver Police Department, based primarily in South Vancouver. He completed his career as a detective with the gang crime unit. As a member of the British Columbia Regiment (Duke of Connaught's Own), he participated in four operational deployments—one to Bosnia and three to Afghanistan.
On October 19, 2015, Harjit was elected as Member of Parliament for Vancouver South and was appointed as Canada's Minister of National Defence. For four years, Harjit has served Vancouver South as a strong voice – and advocate – for the community in the House of Commons, and brought valuable and informed perspectives to the table.
SUKH DHALIWAL
Surrey-Newton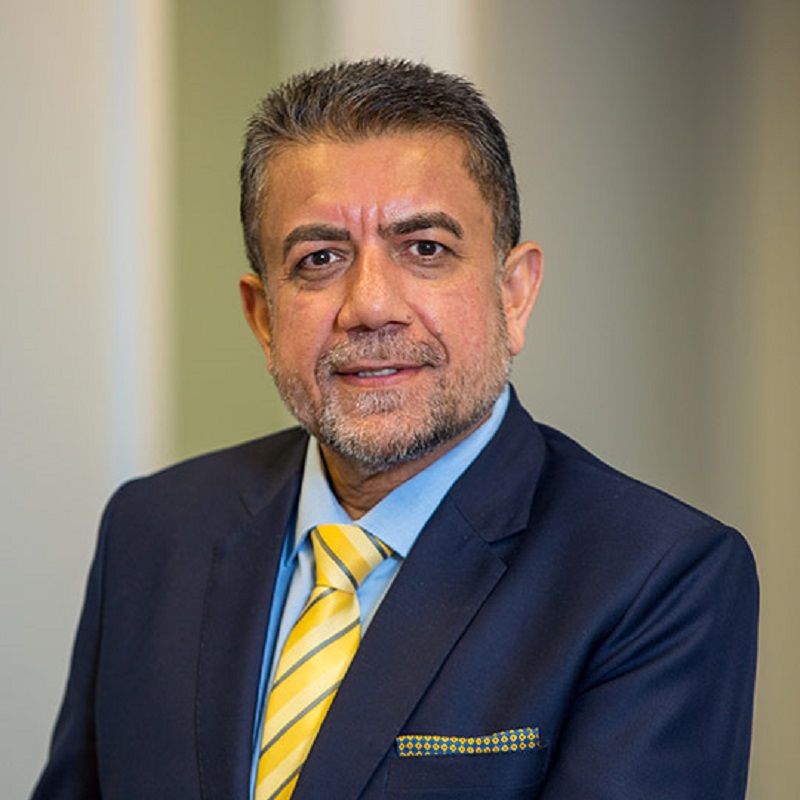 A professional Engineer, British Columbia Land Surveyor and former Liberal Member of Parliament for Newton-North Delta from 2006 to 2011, Sukh Dhaliwal was re-elected in Surrey-Newton in 2015.
After earning his Bachelor of Science (Surveying Engineering) from the University of Calgary, Sukh started his own business Dhaliwal & Associates Land Surveying Inc. As a former member of the Surrey Board of Trade, he was an active spokesman for small businesses.
Through his dedication to community service, Sukh has played a vital role in transforming Surrey into one of the most dynamic and rapidly developing communities in Canada. He participated on the Board of Directors for SEEDS (Self Employment and Entrepreneur Development Society), was a member of the City of Surrey Parks and Community Services committee, and volunteered with Surrey Memorial Hospital Foundation's Emergency Centre Campaign – a fundraising effort to assist in the construction of the hospital's expanded emergency ward.
Sukh has lived in Surrey—Newton for the past 25 years, where he continues to raise his son Arjan with his wife Roni. Sukh's two daughters, Keerat and Joat, are both completing medical residencies on their path to becoming physicians.
RANDEEP SARAI
Surrey Centre
For four years Randeep Sarai has been the representative for Surrey Centre in Parliament.
Randeep often provides pro bono services to non-profit organizations and to those that cannot afford legal services. Randeep has a background in real estate development, giving him a sound understanding of transportation and infrastructure issues facing the Surrey community. He has served on the Standing Committee on Citizenship and Immigration.
Randeep founded and has served as a Director of Virsa – Supporting Youth Strengthening Families Society and helped start the South Asian Community Coalition Against Youth Violence which successfully championed for the creation of the Integrated Gang Task Force. An active volunteer for the CORSA Foundation, Randeep works with his community to help South Asian youth break the cycle of violence. He is Director with 3HO (Healthy, Happy and Holy Organization) – a network of people dedicated to living a life that uplifts and inspires.
Randeep earned his Bachelor of Arts from the University of British Columbia before completing his Bachelor of Laws at Queen's University in Kingston, Ontario. Randeep and his wife Sarbjeet are raising their three children in Surrey, and he enjoys yoga, soccer, and jogging in his spare time.
HEDY FRY
Vancouver Centre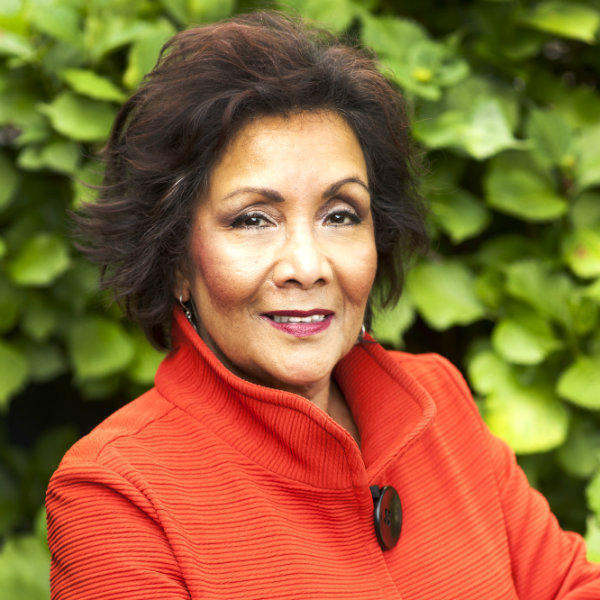 Dr. Hedy Fry was first elected to Parliament for Vancouver Centre in 1993, becoming the first rookie to defeat a sitting Prime Minister. Re-elected in 1997, 2000, 2004, 2006, 2008, 2011, and 2015, she is now the longest-serving female MP in Canadian history.
Inspired by Pierre Elliott Trudeau's vision for a just society, Dr. Fry immigrated to Canada in 1970, practicing family medicine at St. Paul's Hospital for decades. She was a leader in the medical community, serving as president of the Vancouver Medical Association (VMA), BC Medical Association (BCMA), and the Federation of Medical Women. She also hosted the popular medical information show Doctor, Doctor on CBC television.
Following her election in 1993, Dr. Fry was appointed Parliamentary Secretary to the Minister of Health. From 1996 to 2002, she was in Jean Chrétien's Cabinet as Canada's Secretary of State for Multiculturalism and Status of Women, where she focussed on social policy, arts and culture, women's equality, the environment, homelessness, same-sex benefits, and equal marriage.
From 2006 to 2015, she held a number of leadership roles in the Official Opposition, holding the Harper government to account as Critic for Canadian Heritage, Critic for Sport and the 2010 Games, and Critic for Health—where she was responsible for developing the Liberal Party of Canada's 2015 Health platform.
In addition to her duties as a Member of Parliament, Dr. Fry currently serves as head of Canada's delegation to the Organization for Security and Cooperation in Europe's Parliamentary Assembly (OSCEPA), and is the OSCEPA's Special Representative for Gender Issues. She is also a member of the National Security and Intelligence Committee of Parliamentarians (NSICOP), which oversees Canada's intelligence agencies, and Chairs the Canadian Association of Parliamentarians for Population Development.
She has three adult sons and four young grandchildren.
THE 42 WINNERS IN B.C.
*Abbotsford
Ed Fast, Conservative
*Burnaby North—Seymour
Terry Beech, Liberal
*Burnaby South
Jagmeet Singh, NDP
*Cariboo—Prince George
Todd Doherty, Conservative
*Central Okanagan—Similkameen—Nicola
Dan Albas, Conservative
*Chilliwack-Hope
Mark Strahl, Conservative
*Cloverdale—Langley City
Tamara Jansen, Conservative
*Coquitlam—Port Coquitlam
Ron McKinnon
*Courtenay—Alberni
Gord Johns, NDP
*Cowichan-Malahat-Langford
Alistair MacGregor, NDP
*Delta
Carla Qualtrough, Liberal
*Esquimalt-Saanich-Sooke
Randall Garrison, NDP
*Fleetwood—Port Kells
Ken Hardie, Liberal
*Kamloops-Thompson-Cariboo
Cathy McLeod, Conservative
*Kelowna—Lake Country
Tracy Gray, Conservative
*Kootenay-Columbia
Rob Morrison, Conservative
*Langley-Aldergrove
Tako Van Popta, Conservative
*Mission—Matsqui—Fraser Canyon
Brad Vis, Conservative
*Nanaimo-Ladysmith
Paul Manly, Green
*New Westminster—Burnaby
Peter Julian, NDP
*North Island—Powell River
Rachel Blaney, NDP
*North Okanagan—Shuswap
Mel Arnold, Conservative
*North Vancouver
Jonathan Wilkinson, Liberal
*Pitt Meadows—Maple Ridge
Marc Dalton, Conservatives
*Port Moody—Coquitlam
Nelly Shin, Conservative
*Prince George—Peace River—Northern Rockies
Bob Zimmer, Conservative
*Richmond Centre
Alice Wong, Conservatives
*Saanich—Gulf Islands
Elizabeth May, Green
*Skeena—Bulkley Valley
Taylor Bachrach, NDP
*South Okanagan—West Kootenay
Richard Cannings, NDP
*South Surrey—White Rock
Kerry-Lynne Findlay, Conservative
*Surrey Centre
Randeep Singh Sarai, Liberal
*Surrey-Newton
Sukh Dhaliwal, Liberal
*Steveston—Richmond East
Kenny Chiu, Conservatives
*Vancouver Centre
Hedy Fry, Liberals
*Vancouver East
Jenny Kwan, NDP
*Vancouver Kingsway
Don Davies, NDP
*Vancouver Granville
Jody Wilson-Raybould, Independent
*Vancouver Quadra
Joyce Murray, Liberal
*Vancouver South
Harjit Sajjan, Liberal
*Victoria
Laurel Collins, NDP
*West Vancouver—Sunshine Coast—Sea to Sky Country
Patrick Weiler, Liberal