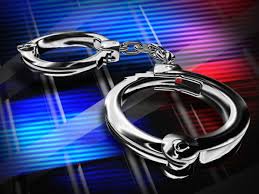 FOLLOWING a three-month investigation by the Surrey RCMP Robbery Section, a man has been charged in relation to four robberies which took place at a Surrey convenience store. 
The investigation began after a robbery occurred on October 23, 2018, at a convenience store in the 15100-block of 96th Avenue. Three further robberies then occurred at the same location between October 23 and November 29. 
The Surrey RCMP Robbery Section investigated each occurrence, gathered evidence and liaised with other police agencies, which lead to the identification of the suspect and linked all four robberies together. 
Kyle Danyliuk, 26, has been arrested and is now charged with:
§  Four counts of robbery
§  Four counts of committing an indictable offence with face covered
§  Three counts of possession of a weapon for a purpose dangerous to the public peace
§  One count of using an imitation firearm while committing an indictable offence
§  Two counts of uttering or using a forged or false credit card
 "The efforts made investigating these occurrences and identifying the suspect, is a demonstration of the hard work and commitment our officers provide on a daily basis," said Inspector Beth McAndie, Major Crime Senior Investigator, on Wednesday. "Recent crime statistics indicate robberies in Surrey continue to be on a downward trend with a 19% decrease from 2017 to 2018 which is an indication of the prevention and enforcement efforts of the Surrey RCMP." 
Anyone with information about this occurrence who has not already spoken with police, is asked to call Surrey RCMP at 604-599-0502.  If you wish to remain anonymous, you can contact CrimeStoppers at 1-800-222-8477 or www.solvecrime.ca