OFTEN when people come to the end of their careers, they reflect back – did I make a difference? Did my time here matter? Was I successful in helping others? The answer to those questions is a resounding 'yes' for the two top-ranked women in the Delta Police Department – Inspectors Shawn Gain and Deb McLeod.
Gain spent the last four years as head of Delta Police's Professional Standards section, also known as internal affairs in other organizations. Her office oversaw all matters relating to the Police Act.
McLeod was in charge of the Delta Police Patrol section, responsible for the majority of front line police officers who respond to calls for help from the public.
Asked to look back on her career, Gain recalls a notable call for help on the police radio in 2011 during the final Canucks game of the Stanley Cup. A riot had started.
"We drove downtown in tandem in record time, to assist Vancouver police. As our vehicle crested the Cambie Street bridge, we could see the city on fire and encased in smoke, I remember there was complete silence in the vehicle as we were in disbelief.  We drove into what looked like a war zone.  I will never forget the burnt-out vehicles and the smell of tear gas in the air," she recounted.
"This was a once in a lifetime call ….. Our team was humbled to witness the VPD's highly trained members manage the most difficult situation with the utmost professionalism, while maintaining public safety."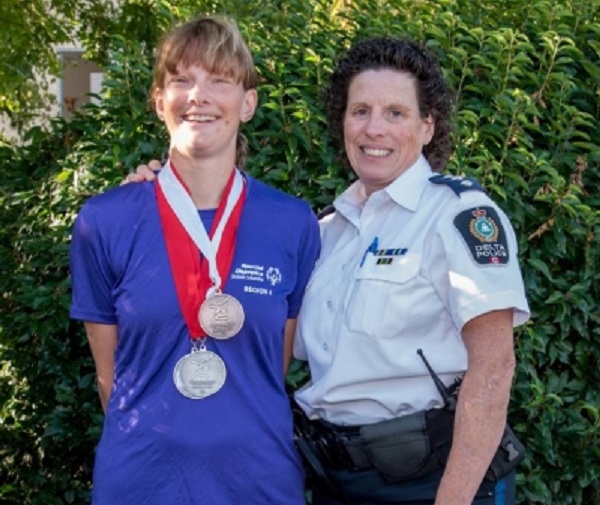 When McLeod first joined Delta Police as a reserve constable in 1990 she recalls the department didn't have any computers, and police headquarters shared a building with the local courthouse. At that time police were called weekly to fights occurring in pubs and bars long since gone, such as Pillars Inn, Ladner Arms, the Smoking Turtle, and the Scottsdale Inn.
She was sworn in as a police officer in 1992, while Gain joined in 1991.  Their careers paralleled each other and together the duo researched and implemented the first youth squad for the department.
McLeod joined the major crimes section in 1999, and was part of the team that successfully investigated the homicide of a taxi driver that year. From there she was seconded to the BC Organized Crime Agency, which later became the Combined Forces Special Enforcement Unit (CFSEU), and was part of a huge drug smuggling investigation, which involved a cross-border operation, a corrupt banker, helicopters and more.
"It really was like something you might see in a movie," she said. She was called back to Delta Police though,  to assist with an investigation into the death of a teacher in North Delta. "We solved that one too," she noted with a satisfied nod of her head.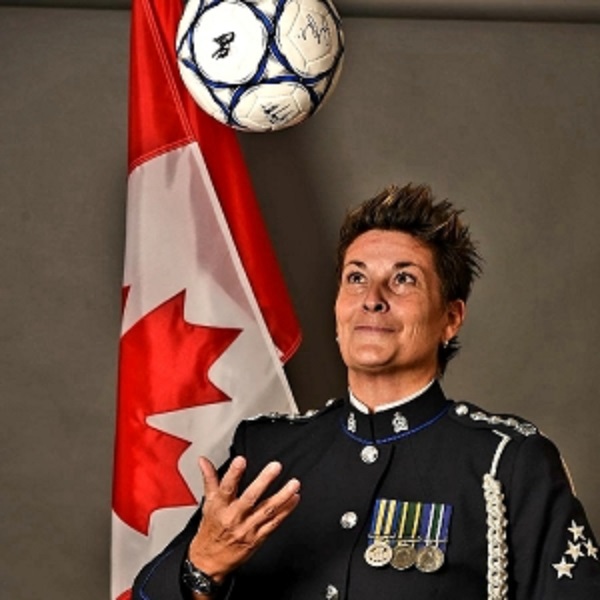 Gain stayed on with the Youth Squad she helped form, forging relationships and initiating over 20 different projects tackling youth-related crime.
She and McLeod both were trained as crisis negotiators with the Municipal Emergency Response Team. Gain recalls one call where she was asked to speak with a distraught man sitting mid-span on the bridge, feet dangling over the edge, who was swallowing gasoline. She was harnessed up by a high angle rescue team to begin her walk.
"As I began my walk out onto the SkyTrain bridge, I realized I was on a train trellis and there was no walkway or railings. There was no safety net.  My high angle rope was not long enough to reach the distraught male so I disconnected and continued toward the male to successfully negotiate," she recounted.
Thankfully the incident came to a good conclusion. Later that evening she went to the hospital to follow up with the man, and ended up sharing her lunch with him.
McLeod's passion since 2000 has been working with and supporting Special Olympics athletes, and raising money for them through the Law Enforcement Torch Run.
"They're truly an inspiration to me, and I've forged so many wonderful friendships and connections over the years," said McLeod.
While quick to acknowledge it's a team effort, she's spearheaded fundraising of more than $280,000 for the charity.
McLeod had a lifelong interest in helping vulnerable populations. After being trained as a crisis negotiator, she researched mental health calls the department had been attending over the years, and proposed and built the mental health team, which is still in place today. In 2006 she went on to form Delta Police's Domestic Violence Unit. She's also worked extensively on homelessness initiatives.
"Deb and Shawn have both given so much to the Delta Police Department, to our community and to the broader community through both their work and volunteer efforts," noted Chief Neil Dubord. "I want to thank them for the leadership they've shown, and we wish them all the best in their retirement."