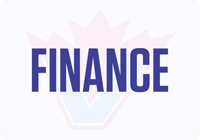 FOLLOWING Friday morning's Statistics Canada GDP release, the Conference Board of Canada's Director of National Forecast, said: "GDP growth soared past most projections in the second quarter. After two quarters of sluggish growth this suggests the economy is performing significantly better in the second half of this year."
He added: "However, weak business investment and a deepening US-China trade war could easily derail growth and are likely to keep the Bank of Canada from increasing rates when they meet next Wednesday."
Insights:
Real GDP grew by an impressive 3.7 per cent at annual rates in the second quarter. The strong growth was higher than most economists expected and suggests the economy has picked up after two quarters of very weak growth.
The strong performance was due to a large increase in exports. Exports increased by 13.4 per cent. The increase was broad based with significant increases in exports of energy products, agriculture products, non-metallic minerals and exports of aircraft.
The increase in exports is good news and comes after several years of sluggish growth. However, it's unlikely that we can sustain this performance as tensions between Canada and China are ongoing and global growth is increasingly showing signs of slowing. 
Consumer spending eased. This brings trend consumer spending back below 2 per cent. This is not surprising given recent increases to interest rates and the large amount of household debt. A decline in durables was largely responsible for the softening in consumer spending. Households' purchases of vehicles fell.
The most concerning detail in Friday's release was the decline in business investment. Business investment has been very weak in recent years and declined through much of 2018. In the first quarter of 2019, business investment in machinery and equipment and structures increased by a solid 13.5 per cent. In the second quarter that impressive gain was wiped out. Without stronger business investment, Canada is unlikely to see stronger economic growth.