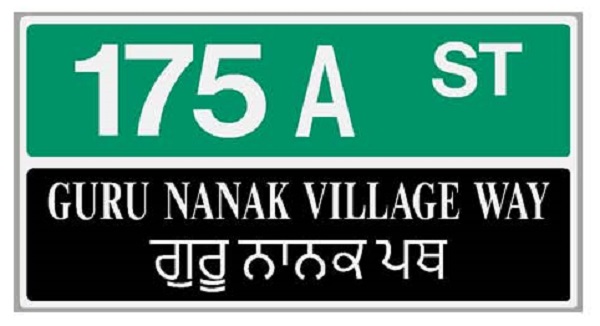 SURREY Mayor Doug McCallum on Monday said in a statement that the Safe Surrey Coalition has approved a commemorative street name sign on the 6400 block of 175A Street as Guru Nanak Village Way.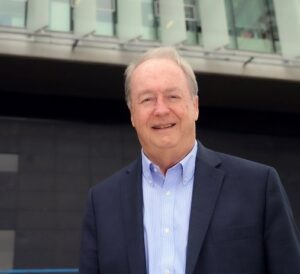 He added: "Progressive Intercultural Community Services (PICS) a non-profit community organization that provides variety of services including seniors care services and housing programs made the request to the City of Surrey. They will be operating the Guru Nanak Diversity Village long term care facility and this commemorative street name is befitting for our City as it is a great example of the diverse cultures and beliefs that have made our City one of the best places to live not just in our Province but it in all of Canada."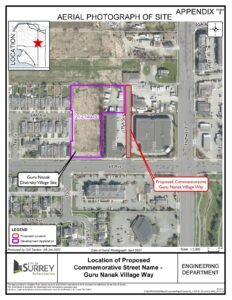 MEANWHILE, PICS Society said that the idea to rename 175A Street after Guru Nanak Dev Ji, the founder of the Sikh faith, came to the fore in the wake of the decision by PICS Society to name the proposed 125-bed long-term care home for seniors as Guru Nanak Diversity Village.  PICS Society has upgraded and widened 175A Street (off from 64 Avenue) in order to provide access to the Guru Nanak Diversity Village residential care facility being built in Cloverdale.
The new commemorative sign will be installed in both English and Punjabi on the corner of 64 Avenue and 175A Street in July.  The date for the unveiling ceremony will be announced in due course, PICS said.
"With more than 104,720 South-Asians living in the Municipality of Surrey, naming this street after Guru Nanak Ji not only reflects our city's multicultural mosaic, but also the rich Punjabi heritage. It is a celebration of our minorities, our diverse cultures, communities and their contributions towards making Surrey a truly inclusive society and city. On behalf of PICS Society, our Board and the larger community we represent, I want to express sincere thanks to Mayor Doug McCallum and the Surrey City Council for their leadership on this initiative," says Satbir Singh Cheema, President and CEO, PICS Society.
PICS said that City Council has also issued the development permit for the Guru Nanak Diversity Village project, thereby ensuring that this important community project can be completed on time and seniors can avail the much-needed services. The application for the building permit for the project will be submitted to the City planners in July.