FEDERAL NDP Leader Jagmeet Singh on Friday in reaction to the resignation of David Johnston as Independent Special Rapporteur on Foreign Interference said in a statement: "I want to reiterate the respect and gratitude that I have for the previous public service of Mr. Johnston. Unfortunately for Mr. Johnston, he has fallen victim to the bungled handling of foreign interference by the Liberal government."
He added: "When we tabled our motion calling for the special rapporteur to step aside, we said that the appearance of bias was too much to continue. I always thought that Mr. Johnston is an honourable man and today's decision shows that.
"The problem from the start was that Mr. Johnston answered to the Prime Minister and that is why we are still asking for a process that is independent from this government and that will put Canadians first."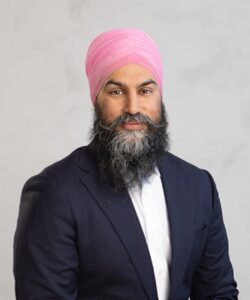 Singh said: "Today, Justin Trudeau has the opportunity to change direction and do the right thing. I ask that the Prime Minister follow Mr. Johnston's example and respect the majority of House members in calling for a public inquiry.
"Mr. Johnston's report outlined several real and alarming gaps in our national security when it comes to foreign interference. We are also calling on the government to work with opposition parties on an action plan that can begin to address these gaps and ensure the trust of Canadians in our democracy."