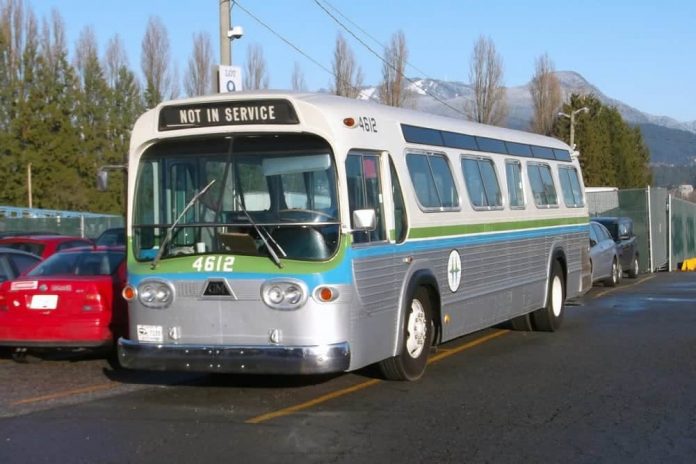 TRANLINK says that it's a huge year for the Pride Parade as it marks its 40th year, and it is helping everyone get to the celebration by adding more SkyTrain service on Sunday, August 5.
From mid-morning until mid-afternoon:
o   Trains will run every 5 minutes on both Expo and Millennium lines, versus every 6 minutes normally.
o   Trains on the core part of the Expo Line (Columbia to Waterfront) will run every 2.5 minutes.
o   Trains will be added on the Canada Line if it gets crowded.
Some bus routes will need to detour around the parade area. For a full list of the detours, visit translink.ca/alerts or follow TransLink on Twitter for up-to-the-minute information.
TransLink, in partnership with the TRAMS (Metro Vancouver's Transit Museum Society), will be part of this year's Pride parade. Watch for its vintage bus (see photo) and say hello to its staff who will be out celebrating, and highlighting this August's 70th Anniversary of trolley bus service.