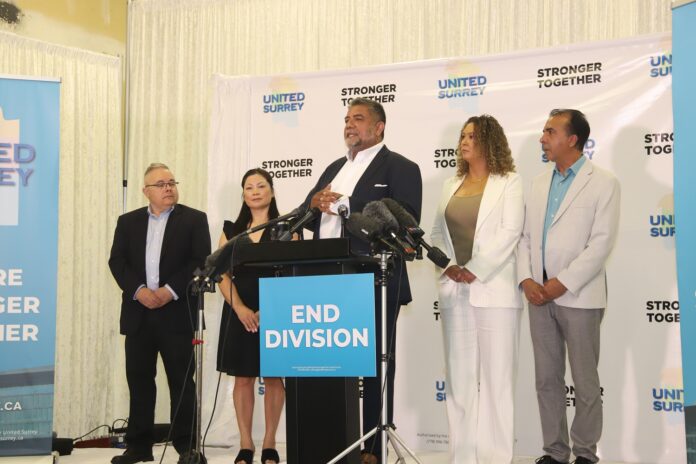 AS had been expected for months now, Liberal MP from Surrey-Newton Sukh Dhaliwal announced his Surrey mayoral candidacy on Monday under the banner of United Surrey.
Surrey Mayor Doug McCallum, NDP MLA from Surrey-Panorama Jinny Sims and Surrey Councillor Brenda Locke are currently the other Surrey mayoral candidates.
Dhaliwal's City Council candidates include former NDP MP Jasbir Sandhu, Julie Tapley, Jeff Bridge and Becky Zhou.
Dhaliwal said in a statement: "We have listened very carefully to those living in every corner of Surrey, and as a result, our party's intent, approach to representation and policy proposals are designed by the people and for the people."
He added: "Our slate represents diverse experiences and distinct political backgrounds and belief systems, yet we are unified by our shared commitment to ending division."
United Surrey is launching its campaign with a four-point action plan, including:
1) An immediate one-year tax freeze.
2) An incremental rollback of the land parcel tax to pre-2018 levels ($100).
3) The largest expansion of fields and parks in Surrey's history.
4) The shortest development permit approval times in Metro Vancouver within two years, with an initial focus on rentals.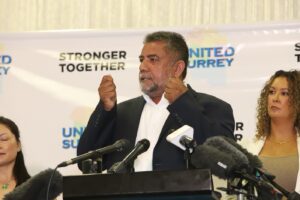 United Surrey said it will continue to introduce components of its vision for the future of Surrey over the coming months, with a costed full platform to be released during the official campaign period.