SURREY Mayor Doug McCallum and the governing Safe Surrey Coalition caucus on Monday extended congratulations to Premier John Horgan whose BC NDP won a majority government in the October 24 election.
Propelled by two critical campaign promises to Surrey residents, the party was able to win seven out of nine Surrey seats.
On October 4, the BC NDP recognized the "unwarranted interference in the affairs of the city of Surrey" regarding the BC Liberals' proposal for a referendum on policing. Former Minister of Public Safety Mike Farnworth stated that the only role of the provincial government was to "ensure public safety is maintained," not to get involved in policing decisions made at the local level.
On October 8, John Horgan announced that he would commit to building the entire 16 kilometre-long, eight-station Surrey-Langley Skytrain project from a new $9 billion infrastructure plan. He also pledged to designate the project as a provincial capital project, which would fast track completion.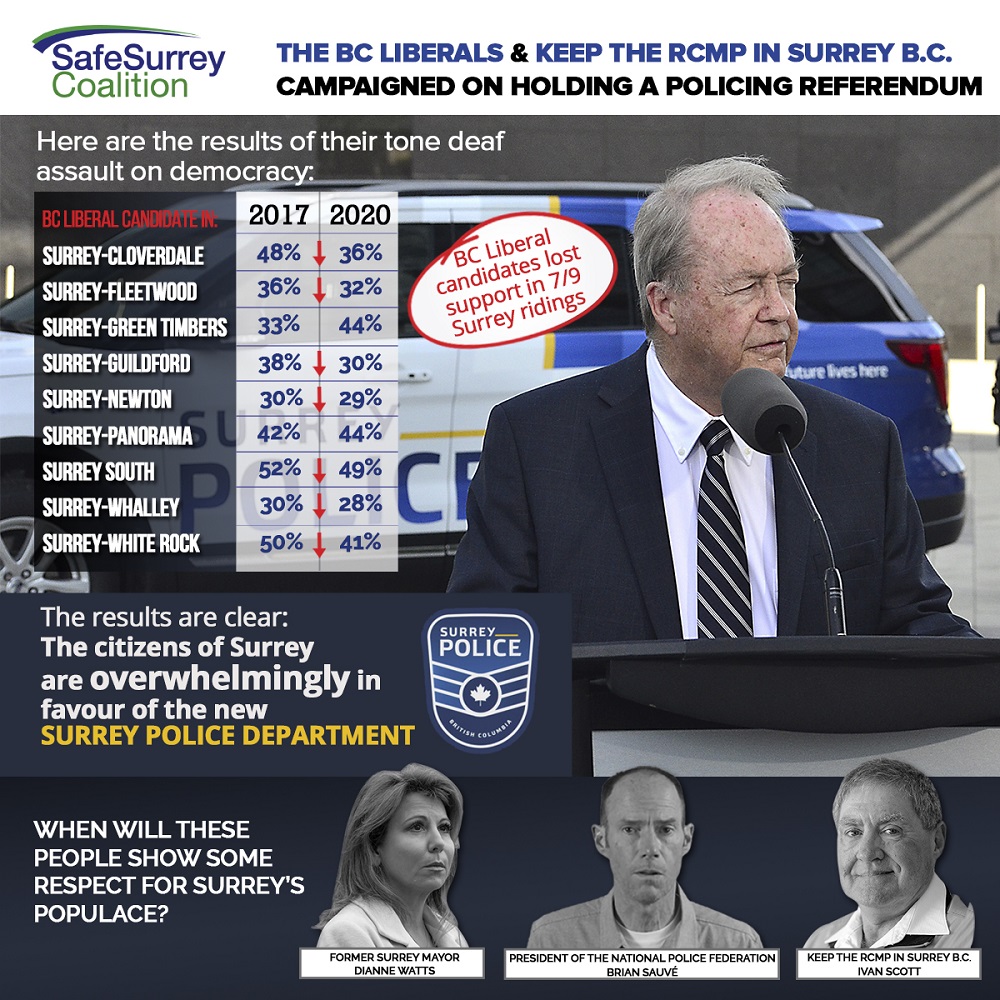 These are the positions that fuelled the BC NDP's dominant results in Surrey, and residents are now expecting the new government to live up to its word, noted McCallum.
"The BC NDP strongly backed the key commitments that allowed the Safe Surrey Coalition to elect a majority on City Council, empowering the will of the people once again," said McCallum. "Our caucus is ready to work with our provincial counterparts to ensure that continued collaboration propels these projects forward smoothly and efficiently."
Critical details still must be nailed down, including the exact amount of the provincial contribution to the SkyTrain expansion.
Nonetheless, both the Safe Surrey Coalition and the BC NDP share an unparalleled commitment to listening to their constituents, noted McCallum.
"The success we achieved in the 2018 municipal election mirrors the BC NDP's strong showing in Surrey because both victories are rooted in respecting the voices of residents. It is time to get to work together for the betterment of our city."