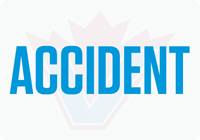 SURREY RCMP say that a collision has led to lane closures on the Port Mann Bridge.
On December 27 at approximately 2:22 a.m., police responded to a single vehicle collision on the Port Mann Bridge. The vehicle was travelling eastbound towards Surrey and ended up striking the concrete barrier.
The damage to the barrier has resulted in two lanes of travel needing to be shut down pending the repair.
At this time, the slow lane for eastbound through traffic on Highway 1 and the fast lane for traffic heading into Surrey are both shut down.
Surrey RCMP are advising that there may be traffic congestion in the area until the damage has been fixed.