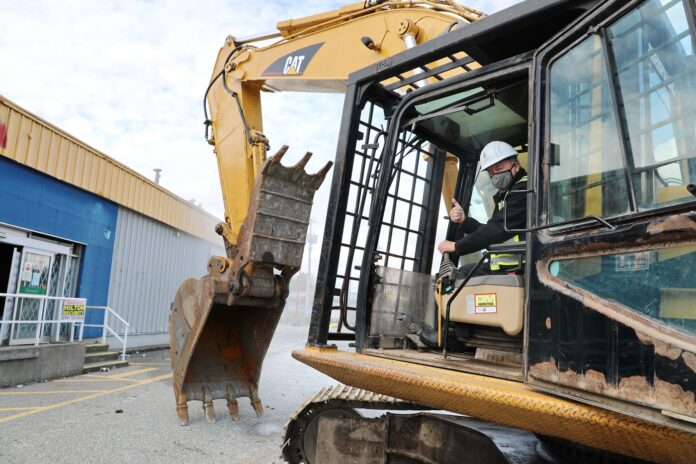 AS part of the new Surrey Invests program, work is underway for the future home of the new Newton Community Centre with the demolition of the former RONA buildings at 6965 King George Avenue.
The demolition, which includes the foundation and paved areas, will be done over the next four to six weeks. Surrey Mayor Doug McCallum got the work underway by knocking down the first wall for this demolition project.
"It was only last December that Council approved the development of the Newton Community Centre in the 2021 budget," said McCallum. "That's why I am proud of just how quickly we have been able to get this project moving. With the demolition underway, we are one step closer to bringing long overdue recreational opportunities to the residents of Newton. This new state-of-the-art facility is another vital step in the revitalization of this growing community."
Geotechnical investigation for the site has already been completed, and the City is in the process of hiring a consultants' team.  Design of the new community centre will begin in mid-May 2021, and construction will begin in the winter of 2022.  The new facility is expected to be open to the public by the end of 2024.
The Newton Community Centre is one of 16 capital projects approved by City Council in the 2021 budget. For more information, click here.